Imagine this – you're in a time crunch and have been designated to design an extremely well-crafted presentation on food, nutrition, and health but can't do so due to a hectic schedule.
Well, one of the easiest ways to create a stunning presentation in a matter of no time is by using expert-designed templates that are 100% customizable and compatible with your presentation software. By using these deks, you can make all the difference. The warm and inviting colors used in slides will complement the topic, enhancing the overall visual appeal.
We have shortlisted ten such templates for you, related to health, food, nutrition, and diet, in this article. Take a look!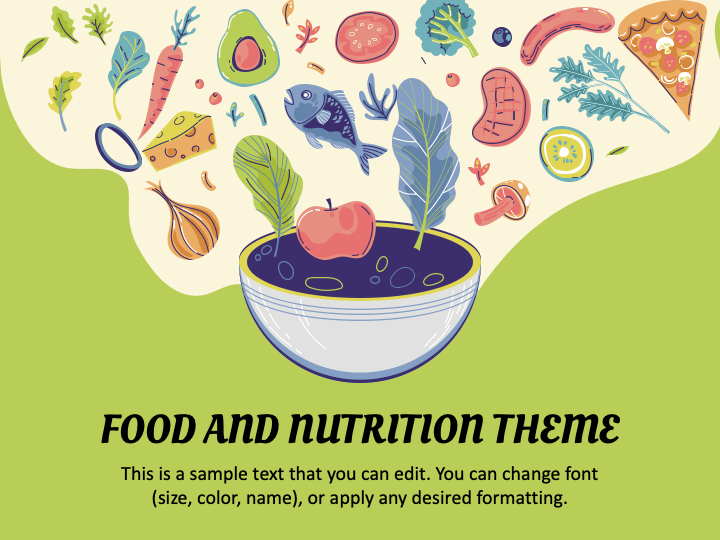 The food and nutrition theme template is a comprehensive template designed to showcase different elements of nutrition. The slides feature a quirky backdrop of fresh fruits and vegetables in hues of green, which set the tone for the entire presentation.
Detailed graphics can be utilized to impart in-depth knowledge about the subject. There are various illustrations that can be extremely helpful, such as a food see-saw, that can help display a comparative analysis of different types of food, etc. You can use this deck to talk about a balanced diet, display nutritional facts and healthy eating tips, and much more.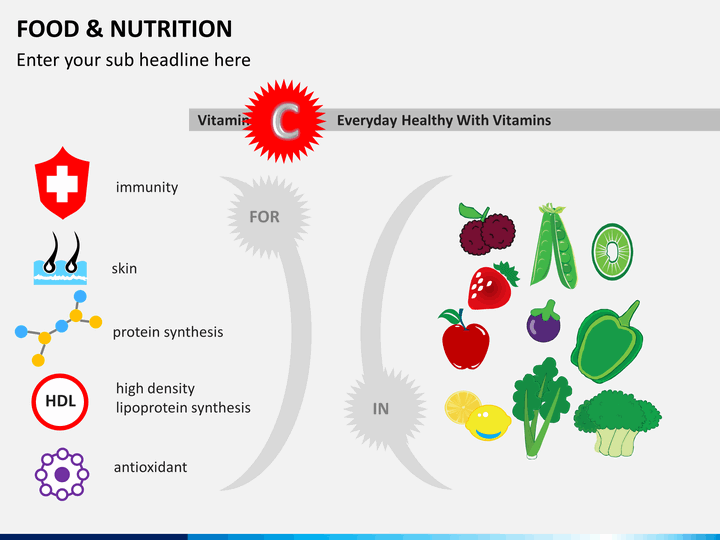 This deck is an ideal choice for presentations that focus on educating audiences on the importance of proper nutrition and healthy eating habits. It consists of various graphics and charts such as a pie chart, pyramid, bar graph, etc., which may be extremely helpful in presenting the percentage of ingredients in a food item, top food sources of calories, the role of vitamins, foods that comprise a balanced diet, and much more. The designs also incorporate graphics of healthy foods to illustrate nutrient content and editable text boxes for additional information.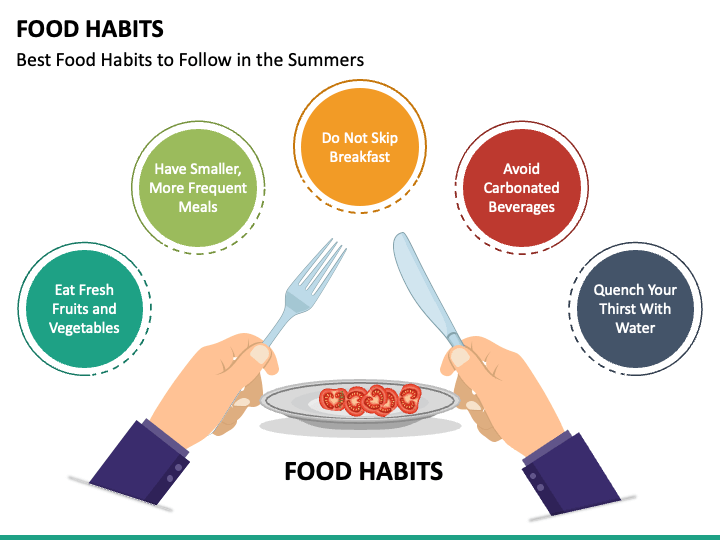 This template is the best pick to provide information on how our eating habits impact our health and well-being, the nutritional value of different food items, and recommended daily intake. Using this deck, you can also shed light on healthy food habits, such as meal planning, portion control, and food preparation techniques.
The deck consists of various intriguing graphics of healthy foods, such as fruits, vegetables, whole grains, and many more. You can present the ill effects of fast food, depicting advice and practical tips on how to adopt healthy eating habits for a better quality of life.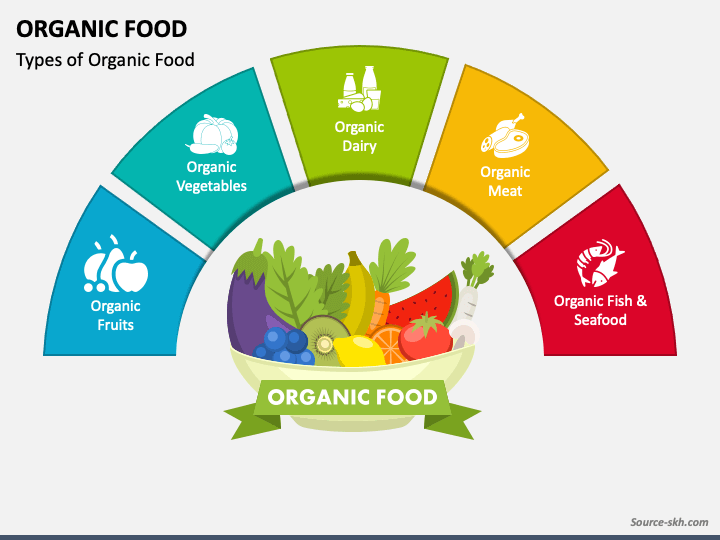 Use this deck to share insights about the benefits of organic food and its impact on our well-being and the environment. You can also showcase practical tips on how to incorporate organic food into everyday life, such as growing your own food and shopping at farmers' markets. 
The natural and earthy color scheme will evoke a sense of sustainability and nature in your presentations. The use of animations in slides will help you create a cohesive flow, highlighting key points.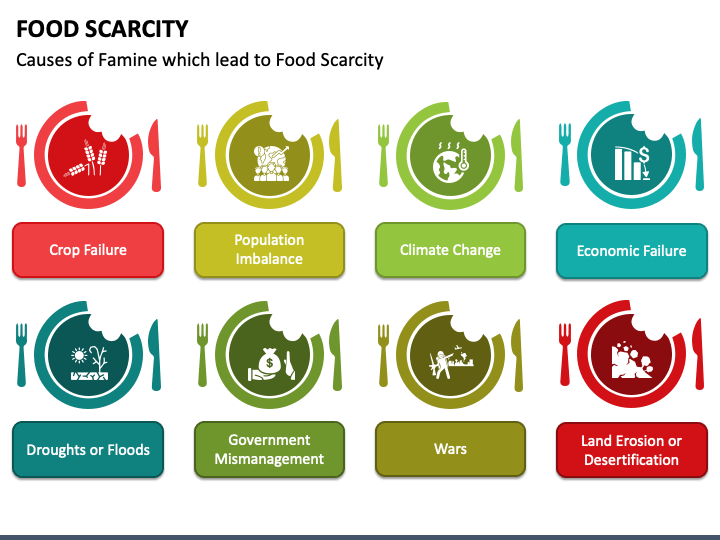 Raise awareness about the issue of food scarcity and its impact on vulnerable communities using this high-definition template. You can showcase factors leading to food scarcity, its impact on nutrition and health, and the various solutions and measures being implemented to solve this issue. The somber, reflective, and thought-provoking color scheme will evoke a sense of seriousness and urgency, encouraging the audience to take action and support initiatives meant to address this pressing issue.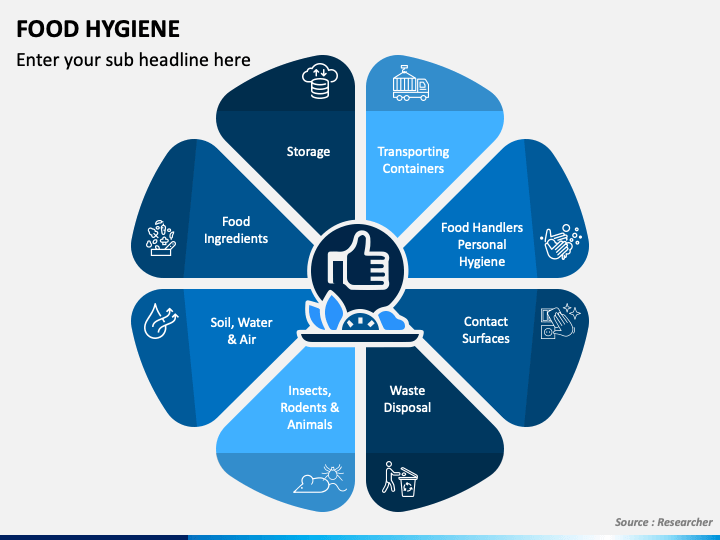 This versatile deck can be used by food safety experts, restaurant owners, chefs, educators, culinary institutes, etc., to convey the importance of safe food handling practices. You can present various hygiene procedures that need to be followed while cooking, storing, and delivering food. You can also communicate the importance of food hygiene in preventing food contamination and foodborne illnesses.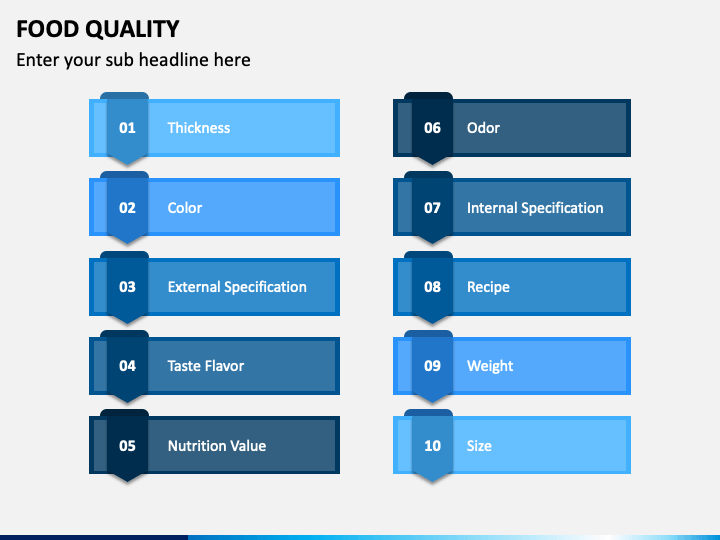 If you are a food inspector, supervisor, or quality in-charge, this deck can notch up your presentations! You can use this template to present the importance of maintaining a high level of quality throughout the entire food supply chain, from the initial sourcing of raw materials to the final preparation and packaging. You can also provide information on different aspects of food quality, such as appearance, taste, texture, and nutritional value, and various types of analysis and testing methods to evaluate the quality of food items.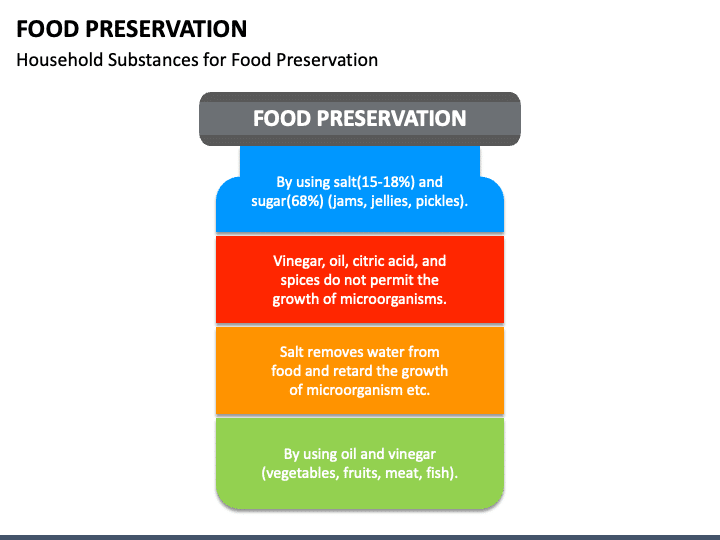 The template can be used by home cooks, government agencies, and food businesses to highlight the importance of preserving food and the different techniques to maintain the nutritional value and extend shelf life of food items. The eye-pleasing visuals can also be used to showcase factors that affect food preservation and the significance of selecting the right preservation method for different types of food. Get this deck to educate your audience on the benefits of food preservation, including saving money, reducing food waste, and ensuring a consistent food supply throughout the year.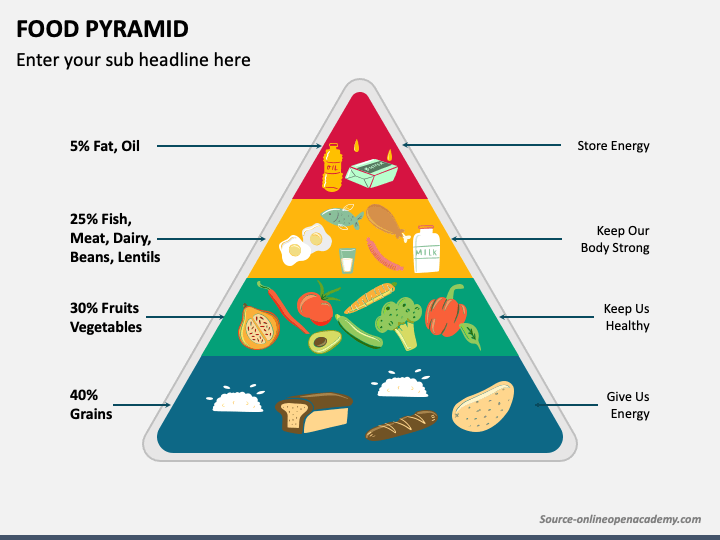 The template comprises graphics of food pyramids, with each section color-coded and labeled to represent the different food groups. You can use it to provide information on the types of foods that fall into each category and the recommended daily intake for each food group. Useful for healthcare professionals, educators, and government agencies, these slides will let you convey the importance of a balanced diet in maintaining optimal health.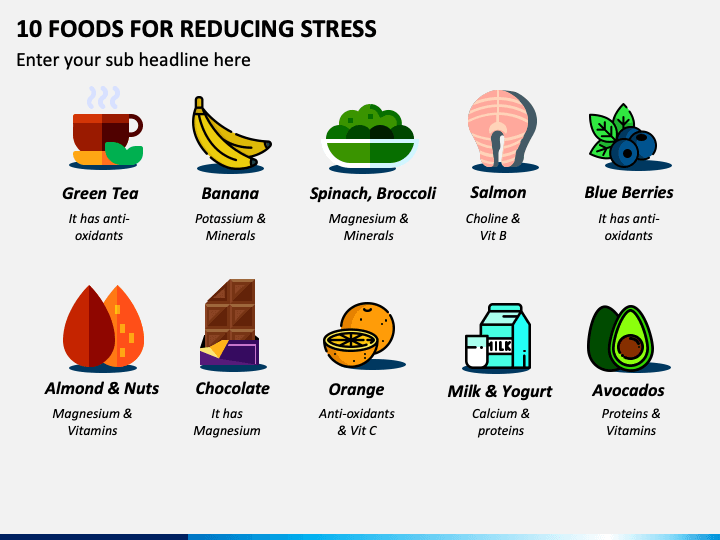 We are living in an era where we are all surrounded by the stresses of a hectic lifestyle. Thus, it is crucial to put emphasis on dietary changes and consume food items that can help us reduce the stress and anxiety that we face. This template, featuring creatively designed graphics, allows you to display the food items that can aid in managing stress in a natural and holistic way. You can also leverage the deck to explain misconceptions about food and stress, such as the belief that comfort foods high in fat and sugar can help to reduce stress.
Conclusion
Presentations are an incredible way to showcase your knowledge, experience, and expertise, educate your audience, and encourage them to take action. Using the templates mentioned above in your presentations, you can promote healthy eating habits and food waste reduction and encourage people to adopt proper food storage and preparation techniques.
Don't underestimate the importance of the right template in empowering your presentations. Get these premade decks now and leave a lasting impression on your audience!