Warning: This article contains spoilers for Yellowjackets season 2!Mystery, murder, and cannibalism are back in some of the biggest theories for Yellowjackets season 2 after the premiere of the exciting Showtime drama. After the highly successful first season, in which a girls' high school soccer team crash-lands somewhere in the Ontario wilderness in the '90s, fans have been waiting to see the savage things they did to survive and the ramifications to their adult lives. In season 2, episode 1, "Friends, Romans, Countrymen," Shauna (Melanie Lynskey) and Jeff (Warren Kole) are covering up Adam's death, and Natalie (Juliette Lewis) has been kidnaped by Lottie (Simone Kissell) with Misty (Christina Ricci) in pursuit, and that's just the present day.
In the past, the remaining members of the Yellowjackets team are running low on meat rations while Nat (Sophie Thatcher) and Travis (Kevin Alves) continue to hunt for food and try to map their whereabouts, meanwhile, Shauna (Sophie Nélisse) struggles to move on from Jackie's (Ella Purnell) death and Lottie (Courtney Eaton) gains traction with her gift for seeing things before they happen. With resources running low, temperatures dropping and tensions rising, the gripping storylines are rife with theories about what the second seasonholds in store. From clues to Lottie's eventual rise to power to Shauna's pregnancy, Yellowjackets season 2 is shaping up to be one wild ride.
7
Young Shauna Will Feed The Yellowjackets Jackie Without Telling Them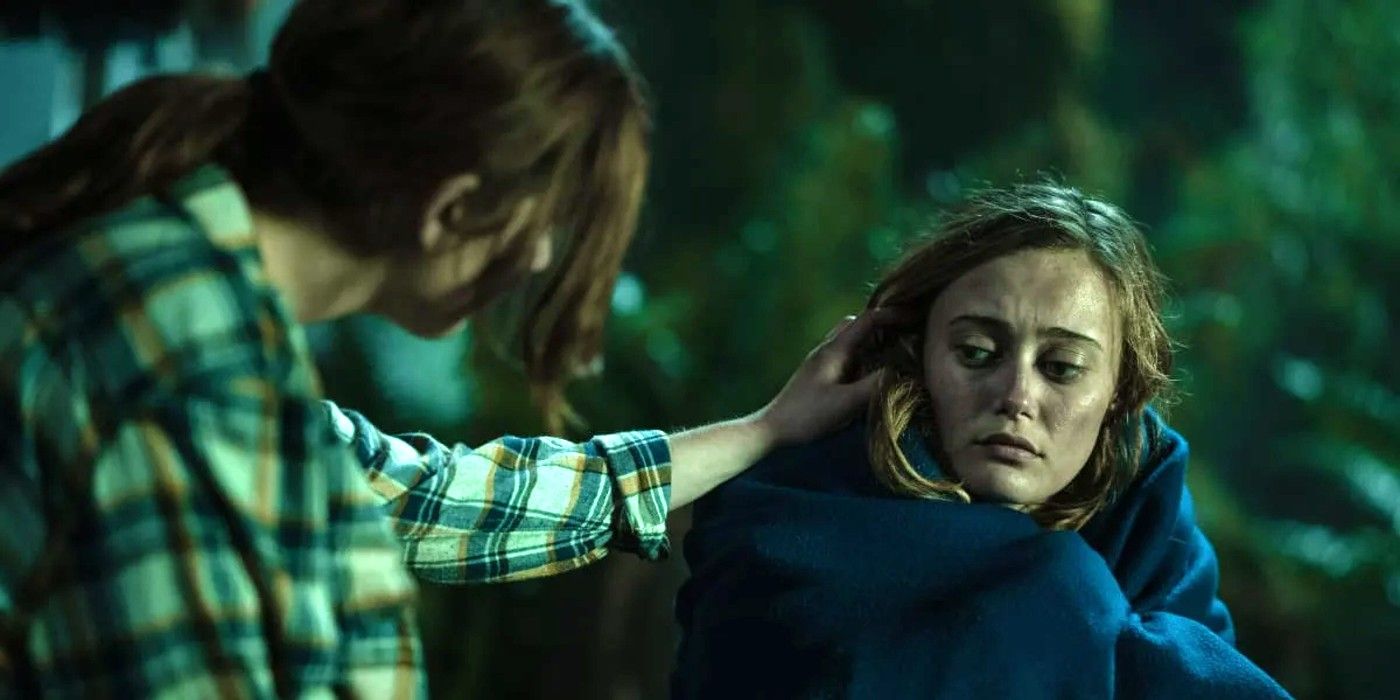 In season 1, Shauna's closest friend Jackie passed away from hypothermia following a conflict with the other Yellowjackets, and Shauna's been processing her grief by spending time with Jackie's corpse in the meat shed. As if that wasn't foreshadowing something culinary was about to happen with Jackie's cadaver, Shauna actually takes a bite out of her ear in one of the most shocking moments in Yellowjackets season 2. Cannibalism has been teased ever since the series began, and now with meat scarce, it makes sense that Shauna is going to feed Jackie to them without their knowledge, just like adult Shauna did to her family with the rabbits.
6
Adam Is Part Of Lottie's Cult And Intentionally Sought Shauna Out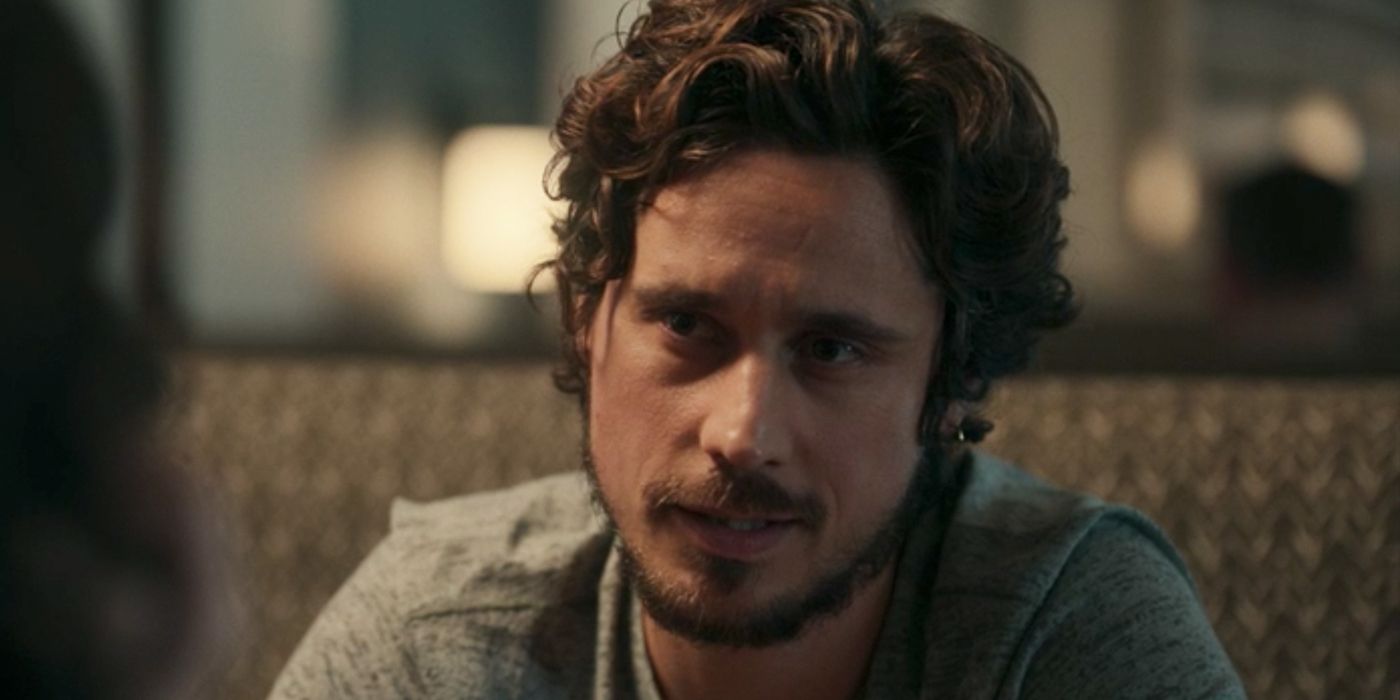 From the moment Adam rear-ended Shauna's car, Shauna's relationship with Adam has always been strange; Adam (Peter Gadiot) was a fun-loving artist and Shauna was a repressed homemaker, and while it made sense why she was drawn to him, it didn't make sense what he saw in her, except perhaps the flickering of a feral nature beneath her buttoned-down demeanor. Season 2 episode 1 reveals that Shauna still has the key to Adam's art studio, painted in a distinct blue and yellow palette (the Yellowjackets colors), and inside she finds intimate paintings of herself. It begins to paint a picture alright – Adam already knew who Shauna was, possibly from Lottie.
RELATED: Yellowjackets Recap: 10 Things To Remember Before Season 2
5
Shauna's First-Born Child Is Alive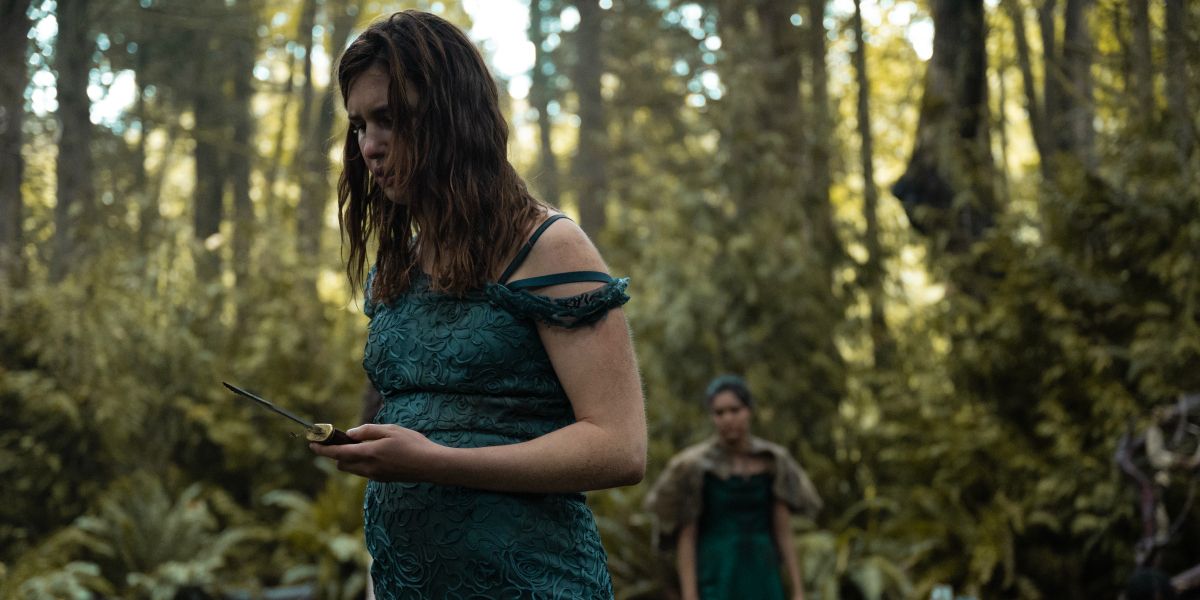 Ever since learning the news in season 1 that she was pregnant, fans have been wondering what happened to Shauna's baby in Yellowjackets. Shauna wrestled the entire season with telling Jackie about sleeping with her boyfriend Jeff (Jack DePew) prior to the crash, but nothing made the secret more pertinent than when Shauna was the only Yellowjacket to miss her period. Shauna still hasn't given birth yet, and Melanie Lynskey has publicly stated she'll quit the show if anyone eats Shauna's baby, so it's quite possible the baby is alive, not only in the '90s but in the present day, age 25, waiting for the right moment to re-emerge.
4
Javi Made It To Civilization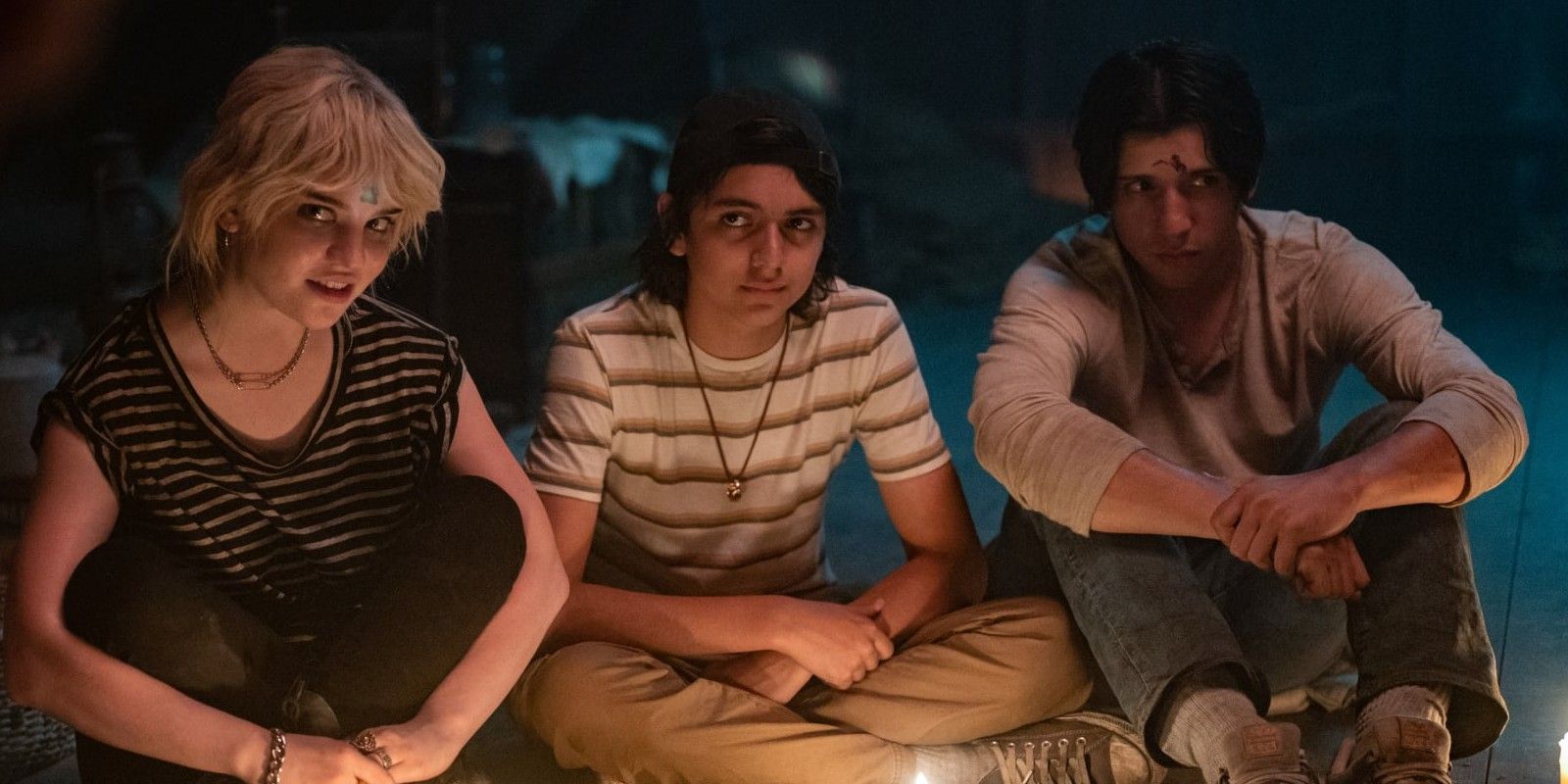 Aside from collecting meat for the rest of the Yellowjackets, Travis hunts his younger brother Javi, who's been missing for two months since running off after the depravity of the Yellowjackets' Doomcoming. In the season 2 premiere, he and Natalie come across a strange tree during one of their reconnaissance treks, with melted snow at the base as well as glimpses of summer moss, implying someone (possibly Javi) camped there recently. This scene, combined with the ephemeral glimpses of a cement bunker in season 1, makes it possible that Javi hid out the winter long enough to eventually find civilization, eventually directing a rescue effort to find the Yellowjackets.
RELATED: Yellowjackets Timeline Explained: How Much Time Passes In Season 1
3
Nat's Map Leads To Their Rescue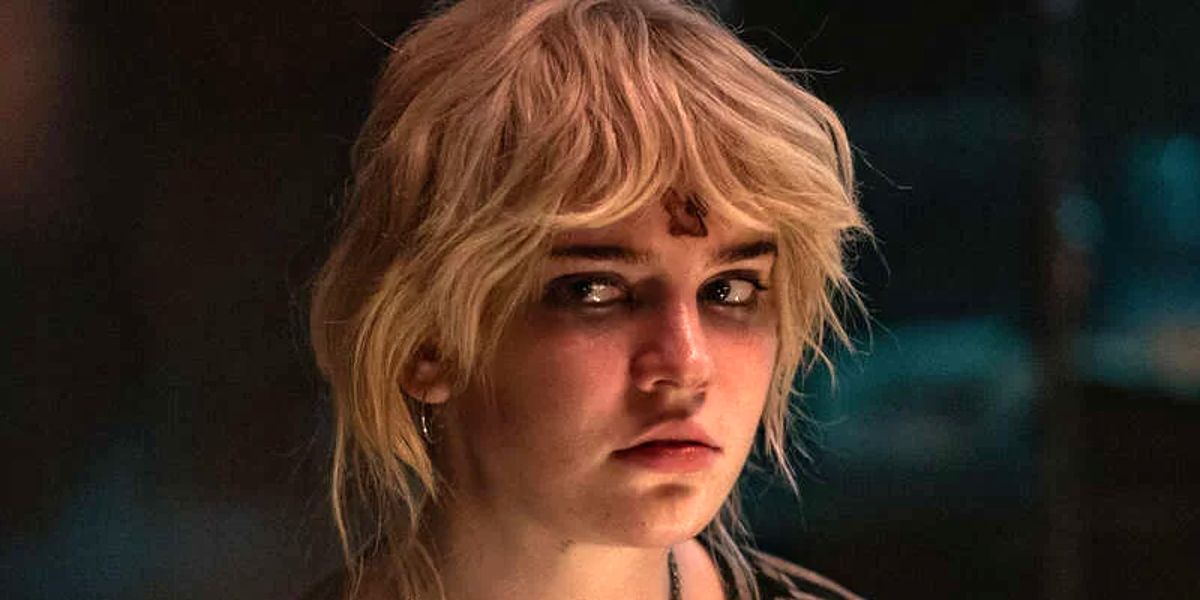 Throughout Yellowjackets season 1 there were flashbacks about the chaotic rescue of the Yellowjackets team without mention of how they were found. In season 2, Natalie and Ben are working together to construct a huge map of the terrain around the cabin, including mountains, rivers, tree lines, and other pertinent geographical features. Given that it's mentioned in the first season that the women owed their lives to Natalie, it's possible that Nat's map is what will lead to some of the group leaving the cabin and stumbling upon civilization while some stay behind – though with several more seasons to go, the map will probably need to get a lot bigger!
2
Young Lottie & Travis Will Get Together And Cause Problems For Natalie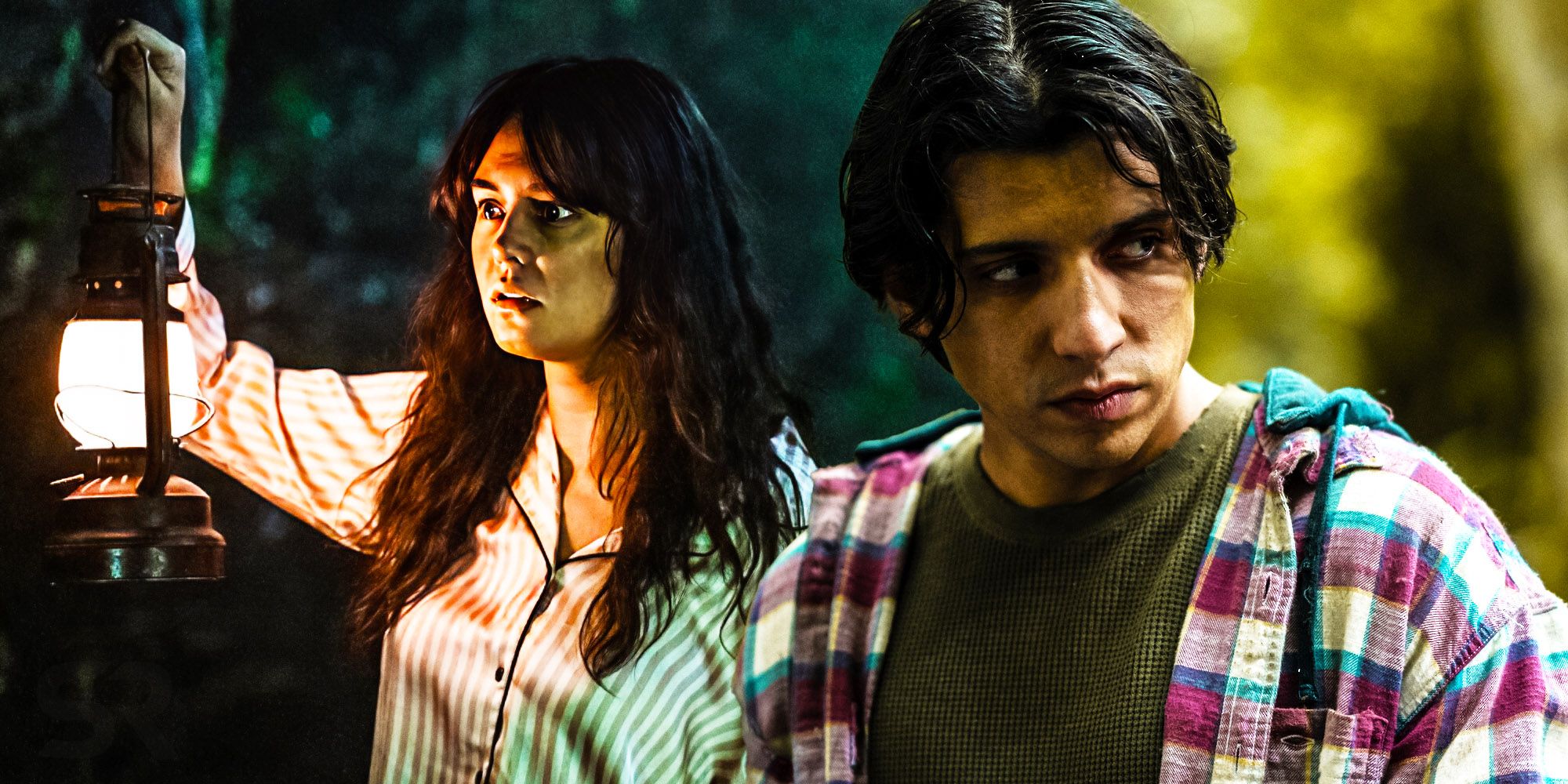 There are several scenes in Yellowjackets season 2 that indicate Travis is pulling away from Nat, providing the perfect opportunity for Lottie to usurp her as the most influential person in his life. Travis can't get past the fact that Nat thinks Javi won't ever be found, meanwhile Lottie encourages him to keep being hopeful because she believes Javi is alive. To top it off, when Lottie helps Travis through a panic attack his "reaction" implies he may move on from Nat romantically as well, culminating in closeness as adults when Lottie is a charismatic cult leader with access to Travis's bank account, and he can't escape her thrall.
RELATED: Did Lottie Kill Travis? Yellowjackets' 6 Hints Explained
1
Young Lottie Will Start A Faction Of Believers Versus Non-Believers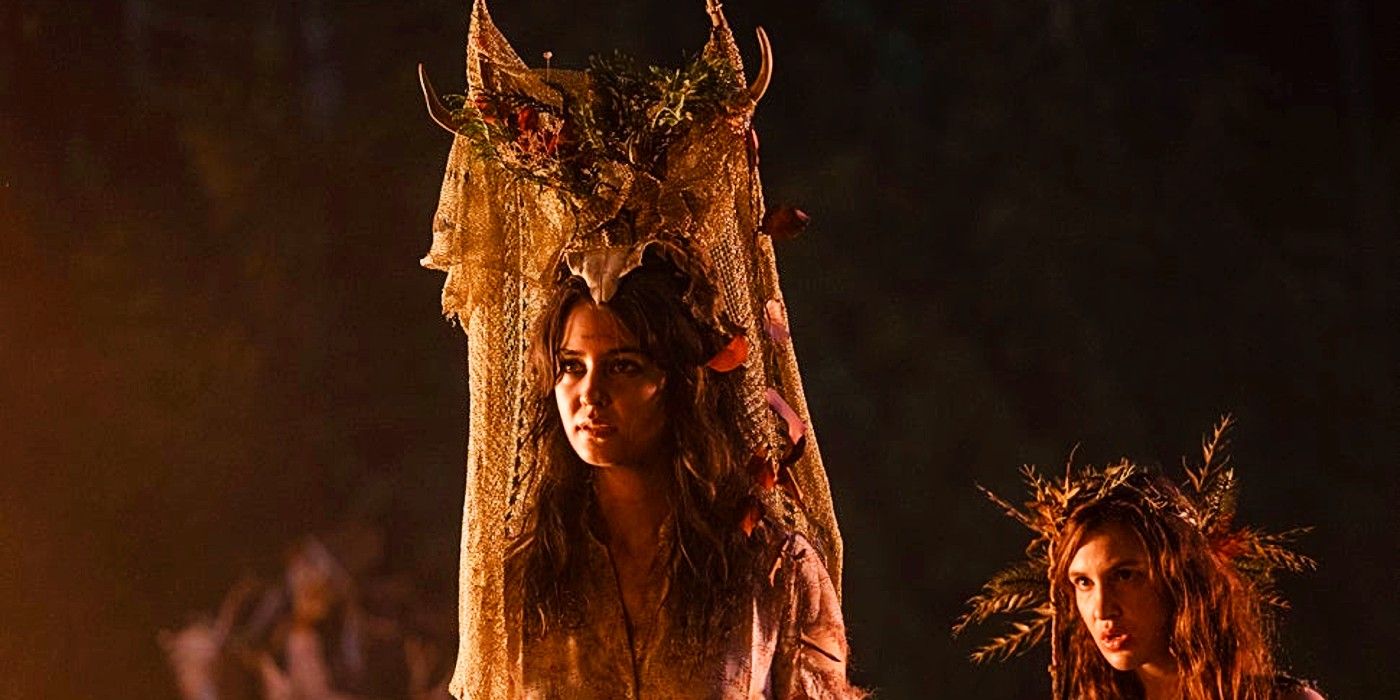 Young Lottie went from being a lone wolf regarded with suspicion for her clairvoyance to emerging as a leader in Yellowjackets season 1. The Yellowjackets go along with her rituals because they believe that she can see things before they happen, prompting them to trust Lottie's dreams and visions of the future more than Natalie's practicality. Based on the fact that Travis seems to be drawn more to Lottie than Natalie, and the fact that Lottie deals in spiritualism and faith and Natalie is more pragmatic and cynical, Lottie could spearhead a faction of "Believers," leading Natalie to stand with the "Non-Believers," a choice which could ultimately lead to bloodshed.