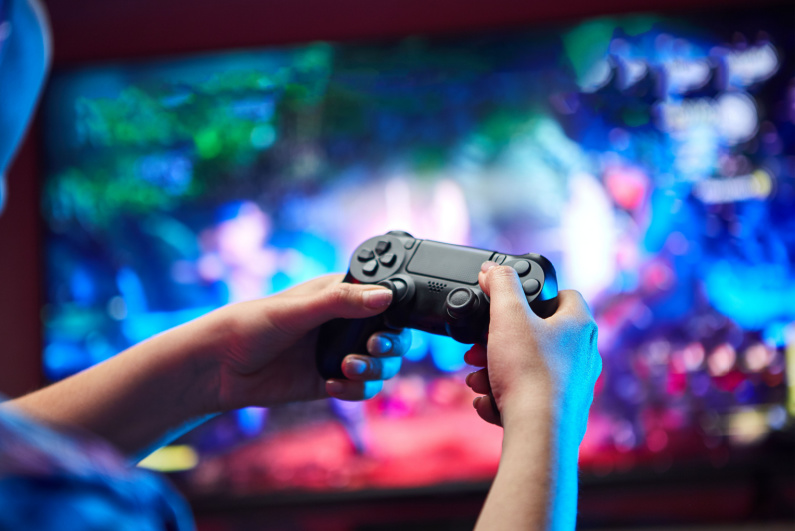 Australia is considering changing designations for games with loot boxes and gambling. [Image: Shutterstock.com]
Arguments over video game gambling, loot boxes
Australia is adding a new twist to the raging debate over loot boxes and gambling in video games with a proposed change to how they are classified.
would require all video games…that offer gambling to have an R18+ rating
The federal government is suggesting a new rule that would require all video games, regardless of their story content and user experience, that offer gambling to have an R18+ rating. Games with loot boxes but that do not directly allow players to gamble would be earmarked as "M" for mature, or players 15+.
Games R18+ can only be purchased by players that are at least 18 years old. "M" games are not recommended for anyone under 15.
The argument for restrictions
Last year, an initiative to restrict games with loot boxes to the 18+ crowd made waves, but did not amount to legal change. 
Communications Minister Michelle Rowland, a large proponent of increased gambling restrictions and ally to gambling reform, is on board with limiting gambling-simulating games to audiences 18 or older. 
"A parent… would expect that if their children had purchased and was playing a game, and that game contained some simulated gambling, that they have a right to know about that," said Rowland. "For children under 18 living at home, the parents should be making all the decisions on what their children buy."
But while classifying what constitutes gambling is relatively straightforward, the topic of loot boxes is not.
Loot boxes are bundles of rewards that contain random prizes. They can usually be purchased with an in-game currency that can be earned or bought with real-life cash.
not that dissimilar from spinning a random wheel
Loot boxes are found in all sorts of video games, including ones that are not directly tied to gambling. Developer Electronic Arts has been accused of cultivating the growth of loot boxes with FIFA, Madden, and other sports games in which players can purchase packs of unknown players for a certain amount of coins. The contents are not that dissimilar from spinning a random wheel, although EA classifies what types of players will be in the packs.
Other games such as the popular first-person shooter Overwatch have also incorporated loot boxes (note: Overwatch 2, released October 4, 2022, saw loot boxes removed from the game).
Figuring out the effects
While Australia is ironing out the wrinkles with video games and loot boxes, it still has to deal with the controversial topic of online social casinos. For context, several US states have classified them as forms of gambling, while others have not.
Social casinos can be found on social media pages and websites or downloaded as an app. Customers play for free, but can buy back in once they run out of credits, which is the cause of the disagreement.
structurally and psychologically akin to gambling."
Lots of research has been put into studying and understanding the impact of social casinos and loot boxes and character traits and whether or not they lead to addictive personalities. As proof, a 2021 study co-conducted by the University of Plymouth and the University of Wolverhampton found that loot boxes "are structurally and psychologically akin to gambling."
Critics believe that the two concepts are totally dissimilar and bear no impact on one another.
Special attention has also been paid in recent times to creating safe gambling environments all over the world. That includes cracking down on illegal offshore gambling syndicates, a long-awaited white paper on gambling reform in the UK, and most recently, the American Gaming Association setting new standards for the advertisement of sportsbooks.
Lawmakers have not decided whether or not they will reclassify video games with simulated gambling and loot boxes as proposed.