Below you can see the main sections of this blog post dedicated to the Bad Kötzting Casino. Explore the information, and you will easily decide if this venue meets your gaming standards. Considering the research we made for this article, we can say that the venue deserves attention and will deliver hours of gambling fun. Check out the information, and don't miss the FAQ section at the end.
What Makes Casino Bad Kötzting Special?
Casino Bad Kötzting is one of the nine casinos in Bavaria, Germany. It is government operated and opened in February 2000. The building is almost 3000 square meters holding the gambling floor, restaurant, and bar. The establishment delivers high-quality entertainment daily, and this way confirms its motto is "Stage. Bar. Restaurant. Casino.". Here is what else you should know about the casino:
🦁 Name
🌳 Casino Bad Kötzting
⭐ Type
Casino, Restaurant & Bar
🎂 Established
February 2000
😎 Operator
Spielbanken Bayern
State Lottery Administration in Munich
✔️ License
State Lottery and Casino Administration in Bavaria
Bavarian State Ministry of Finance and Homeland
PCI DSS Compliment
🎰 Casino
Slots, Table Games, Electronic Gaming Machines, Sports Events
🥩 Restaurants
International Cuisine
🍸 Bars
CasinoLounge
🎙️ Entertainments
Live Shows, Event Center
🎁 Extras
Free self-parking
🐾 Pet Policy
Guide Dogs Only
♿ Wheelchairs
Wheelchairs accessible
🥴 Intoxication
Alcohol is served to people over 18 years old
🚬 Smoking
Smoke-Free casino
Designated smoking areas
🗺️ Address
Untere Au 2, 93444 Bad Kötzting, Germany
☎️ Telephone
+49 9941 94480
💬 Social Media
YouTube, Twitter, Instagram, Facebook, Telegram
📧 Email
bad.koetzting@spielbanken-bayern.de
🌐 Website
www.spielbanken-bayern-de
The Bad Kötzting Casino is in an area with amazing nature offering multiple relaxation opportunities. Players from far away and tourists can stay at one of the nearby hotels (Hotel Amberger Hof, Hotel Zur Post, Hotel am Steinbachtal) and hit the gambling floor. If you are free outside of the Casino Bad Kötzting opening hours, you can always take a spa day or go for a walk.
The Bad Kötzting Casino's building has unique architecture shaped as a blue jewel. Visitors remain charmed by the light playing over the building and astonished by the functional internal design. The stylish ambience and the excellent services add to the gambling experience, so take the trip and visit the casino.
Rules for Players & Visitors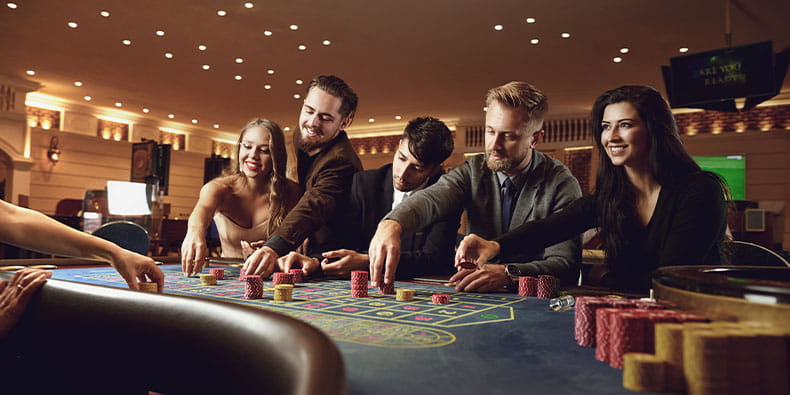 The Bad Kötzting Casino welcomes all visitors, but a few requirements must be followed. Don't worry because it is nothing overdemanding. The rules are meant to make everyone's stay pleasant and fun. Here is what you need to know before entering the casino:
🎂 Legal Gambling Age: players must be over the age of 21. An exception is made for people over 18 years accompanied by someone over 21 years old. Upon entry, all visitors must show a valid photo ID (EU ID card, EU driving licence, or passport).
👙 Dress Code: there is no Casino Bad Kötzting dress code, but the guests are expected to be neat and wear appropriate clothing. The unspoken casino dress code of professional players is comfortable clothes that will allow them to sit for hours without getting distracted by their appearance.
💸 Tips: it is a custom (not mandatory) for a player to tip the dealer upon winning. The tip size is a chip equal to the initial stake or higher. Say "One piece for the employees", and the croupier will put the tip in the "Troncbüchse" (the tip box) and give you the rest of the prize.
As you can see, the rules are simple and easy to follow. Another great news about gambling in Germany is that there are no winners taxes from casino prizes. This means that a player should only give a tip (recommended out of courtesy) and collect the rest of the prize upon winning.
Casino Code & Etiquette
The gambling laws in Germany regulate the licences and legal activity of the operators, but there are also many supportive documents and instructions that need to be followed. Furthermore, the casino has rules for etiquette and organisation. Here are some of them:
💳 Payment Options: players in Bavarian casinos can purchase chips upon entry with cash, credit card (Mastercard, Visa, Maestro), and e-Wallets (PayPal, Klarna, giropay, V Pay)
🚓 Crimes: any forms of cheating, disturbances of the peace in the casino, using counterfeit banknotes, or any other criminal violations are dealt with by the casino security and the local authorities
🛑 Responsible Gambling: all operators are obligated to assist players in fighting gambling addiction. Bad Kötzting Casino also has a questionnaire for self-evaluation and self-exclusion options, and offers information about the hotline of the Federal Center for Health Education (BZgA) and other organisations
The above procedures aim players' protection and top-ranking gambling experiences. Following those rules is easy for anyone who intends to have fun and take the best of his time in the casino. Now is the time to check below what games and other entertainments you can enjoy at Bad Kötzting Casino.
Casino Bad Kötzting – Games & Playing Instructions
Players enjoying the best online casinos in Germany are familiar with the abundance of games available to players, but playing online can't deliver the authentic casino atmosphere and in-person dealers. First, we will introduce this modern casino, created up to the highest technical standards and safety, and then we will introduce the Casino Bad Kötzting restaurant and bar.
Games at Bad Kötzting Casino
Anyone knows that the best German poker players and casual gamblers spend many hours on the gambling floor. The operators know this, which is why there is no Casino Bad Kötzting dress code. Players need to enter during the opening hours and enjoy the following games:
🎰 Slot Machines
🎡 French Roulette
🎡 American Roulette
🎲 Dice52
♠️ Blackjack
♠️ Bavarian Texas Hold'em
♠️ Bavarian Stud Poker
♠️ Texas Hold'em
♠️ Seven Card Stud Poker
🎱 Video Bingo
🏟️ Sporting Events
All those games are available to players over the legal gambling age. There are also many exciting poker tournaments with schedules published on the casino website. If you cannot visit the casino right away, but feel a powerful desire to play, try the best poker sites in Germany to brush up your skills for the next tournament.
Game Rules & Educational Videos
The croupiers, dealers, and the rest of the staff are ready to answer your questions and assist in every possible way. Furthermore, the operator has created instructional videos and guides to help players learn each game's rules. If you miss the Casino Bad Kötzting opening hours, you can always try the best online casinos in Bavaria for 2023. Test your skills there, and head for the casino when it opens.
Dining & Drinking at Bad Kötzting Casino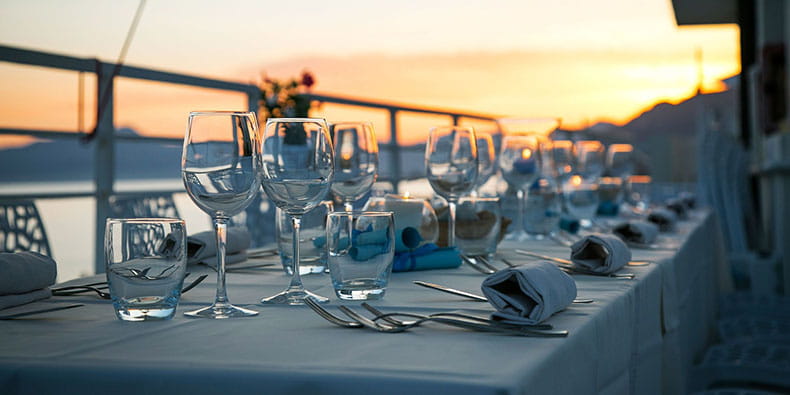 The casino's multiple games and gambling entertainments can keep players busy for hours, but eventually, the hunger calls. This is when players can choose between a bar or a restaurant in the building or go out and return to play at the casino again. Check below what your options are.
Casino Bad Kötzting Restaurant
The restaurant at Bad Kötzting works 7 days a week and opens at 3 p.m. This is where players and visitors can enjoy international cuisine like at the best restaurants in Las Vegas. Try Italian, American, and Thai cuisine dishes like fish, salads, burgers, BBQ, and desserts. Other dining alternatives are the restaurants nearby with local cuisine – Lindner Bräu, Goggolori, and Gasthof & Brewery Zur Post.
Bad Kötzting CasinoLounge
Besides the Casino Bad Kötzting restaurant, there is a CasinoLounge where you can find some of the best casino drinks you can think of. A wide range of beers, high-quality spirits, cocktails, and non-alcoholic refreshments are available to all guests. Besides, the bar has a stage where various artists perform for the players. We will mention more about this in the next section of the blog post.
Entertainments, Events & Celebrations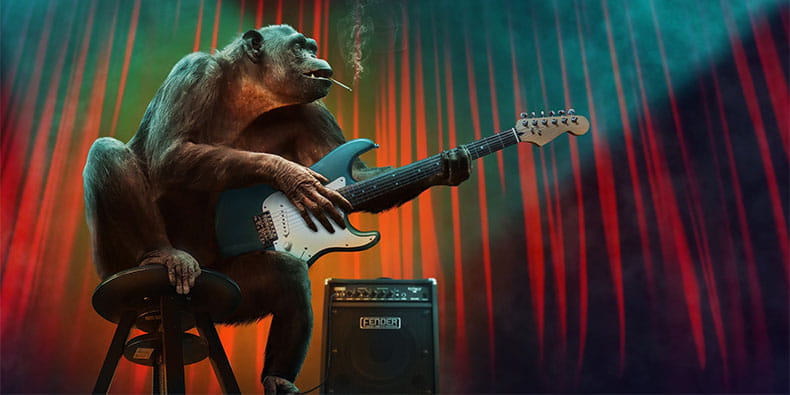 Casino Bad Kötzting may be the reason for your visit here, but it may not be the only reason to stay. The restaurant, CasinoLounge, and the outdoor terrace with spectacular panoramic views form a 200 square meter area perfect for all types of event celebrations and gatherings. Here are some of the events and entertainments you can enjoy in a stylish atmosphere:
💃 Casino Events: Ladies' Night (Monday), Gentlemen Play (Tuesday)
🎙️ Live Shows: live music, cabaret, comedy gags, dance shows
👨‍👩‍👦‍👦 Family & Friends: birthdays, celebrations, parties
👔 Company Events: conferences, gatherings, company parties
The tickets for all poker tournaments and live events are sold in the online shop and at the casino reception. The reception is also where you can book your party date. Don't worry if there will be enough space because the seating arrangements are individually adjusted before each event. Family and company events can change the standard Casino Bad Kötzting dress code to a costume party.
Other Casinos in Bavaria, Germany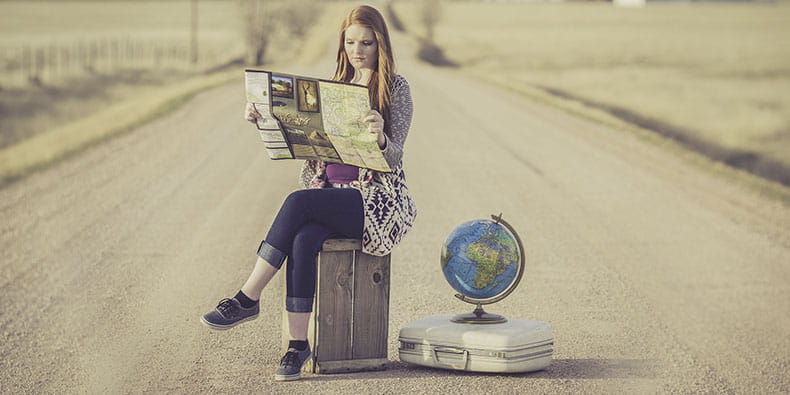 The Free State of Bavaria is a wonderful place for eco-tourism and a wonderful location for gambling. The State Lottery and Casino Administration in Munich licences and operates all nine casinos in Bavaria, including the Bad Kötzting Casino. Here are the rest of the gambling locations in the province:
🌟 Bad Kissingen Casino
🌟 Bad Kötzting Casino
🌟 Bad Reichenhall Casino
🌟 Bad Steben Casino
🌟 Feuchtwangen Casino
🌟 Garmisch-Partenkirchen
🌟 Lindau Casino
If all those excellent gambling locations are not enough, then you can also try the German online roulette sites and other online casinos. But anyone who dedicates time to visit the brick-and-mortar Bavarian casinos will go on an unforgettable adventure and stay at excellent hotels with great food.
The state offers multiple gambling locations and a casino magazine with Bavarian casinos information. The magazine is issued twice yearly and holds news about local gambling venues, fun games, travel specials, lifestyle topics, and more. You can get it free from either one of the nine casinos or download the free "CASINO Magazin" app for iOS and Android devices.
Casino Bad Kötzting FAQ
The Casino Bad Kötzting has all a player needs to have a fun time. The variety of games, tasty food in the restaurant, and quality drinks make players have fun at a gambling venue. Knowing a few essential things before hitting the tables is important, so check the answers to frequently asked questions below.