Posted on: March 28, 2023, 12:23h. 
Last updated on: March 28, 2023, 12:34h.
With the company just a few weeks away from its third anniversary as a standalone publicly traded entity, DraftKings CEO Jason Robins took to Twitter Monday to sound an optimistic tone about the operator's future.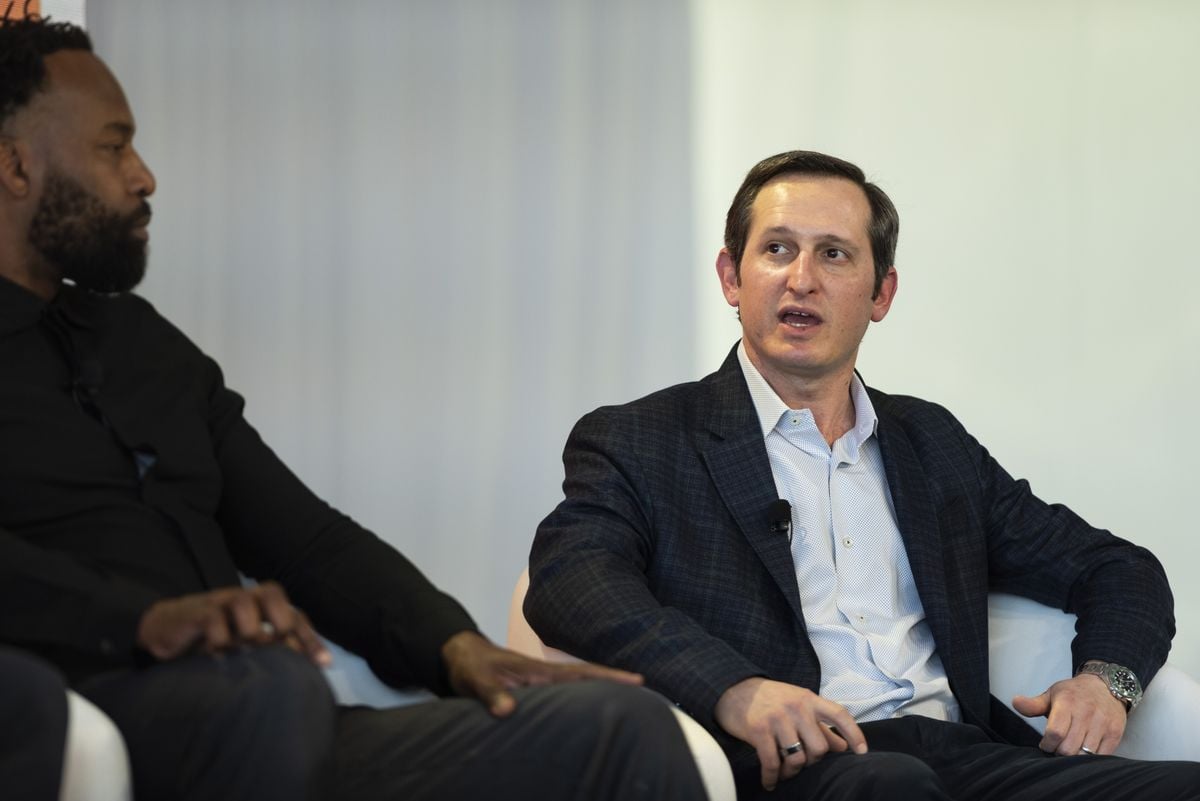 Following a reverse merger with a special purpose acquisition company (SPAC), DraftKings debuted on the Nasdaq on April 24, 2020. While it was one of the most ballyhooed debuts for a gaming stock in recent memory, DraftKings, as Robins acknowledged on Twitter, has experienced its share of ups and downs since going public.
In our three years as a publicly traded company, we've experienced both an incredible bull market and a true bear.

— Jason Robins (@JasonDRobins) March 27, 2023
Since its debut as a standalone public company, DraftKings has lost 8.73%. While that's not catastrophic, the Nasdaq-100 Index is higher by 35.33% over that period and the gaming equity's peak-to-trough runs over that span have been breathtaking … and not in a good way.
On March 15, 2021, DraftKings stock touched a record high of $73.30. By June 2022, the shares threatened to break $10 to the downside. Today, the stock resides around $17.65 with an average price target of $24.03.
DraftKings Focusing on Costs
DraftKings' trajectory is comparable to those experienced by many young, emerging growth companies. Arguably, the biggest issue that's confounded the shares over the past three years is timing.
When the stock debuted, the climate was hospitable to growth equities and investors were willing to roll the dice on money-losing firms, of which DraftKings is still one. Due in large part to profligate government spending, the tide rapidly turned against unprofitable companies as inflation surged, forcing the Federal Reserve to raise interest rates since the start of last year.
In response, DraftKings focused on paring costs and reaching profitability, which it expects to do next year.
These are the types of business environments in which great companies separate from the pack. For us, that meant becoming more cost efficient and accelerating our path to profitability," said Robins on Twitter. "Over the past year, we achieved this by optimizing internal efficiency — cutting more than $100 million of in-year costs while raising our revenue expectations every quarter."
DraftKings turning profitable is essential and an objective that takes on added importance at a time when rival FanDuel is likely to be in the green for all of this year and BetMGM is on pace to get there in the back half of 2023.
Robins Optimistic on DraftKings' Future
Some of the gaming company's efforts to rein in costs have been well-received in the investment community, though painful for others. In February, the sportsbook operator announced it would lay off 140 employees or about 3.5% of its workforce.
Robins has skin in the game. He owns roughly 93% of DraftKings voting equity, so naysayers may be apt to take his cheery outlook with a grain of salt. On the other hand, the stock's bulls may be inclined to take heart in his comments.
"We had a tremendous year of financial results. Fiscal year 2022 revenue increased 73% year-over-year while revenue for the fourth quarter increased 81% year-over-year," he added in another tweet. "Although we are happy to see these numbers, our work is far from finished. I expect our strong performance to continue into 2023 and beyond — and it's all thanks to the quality of our people and culture."