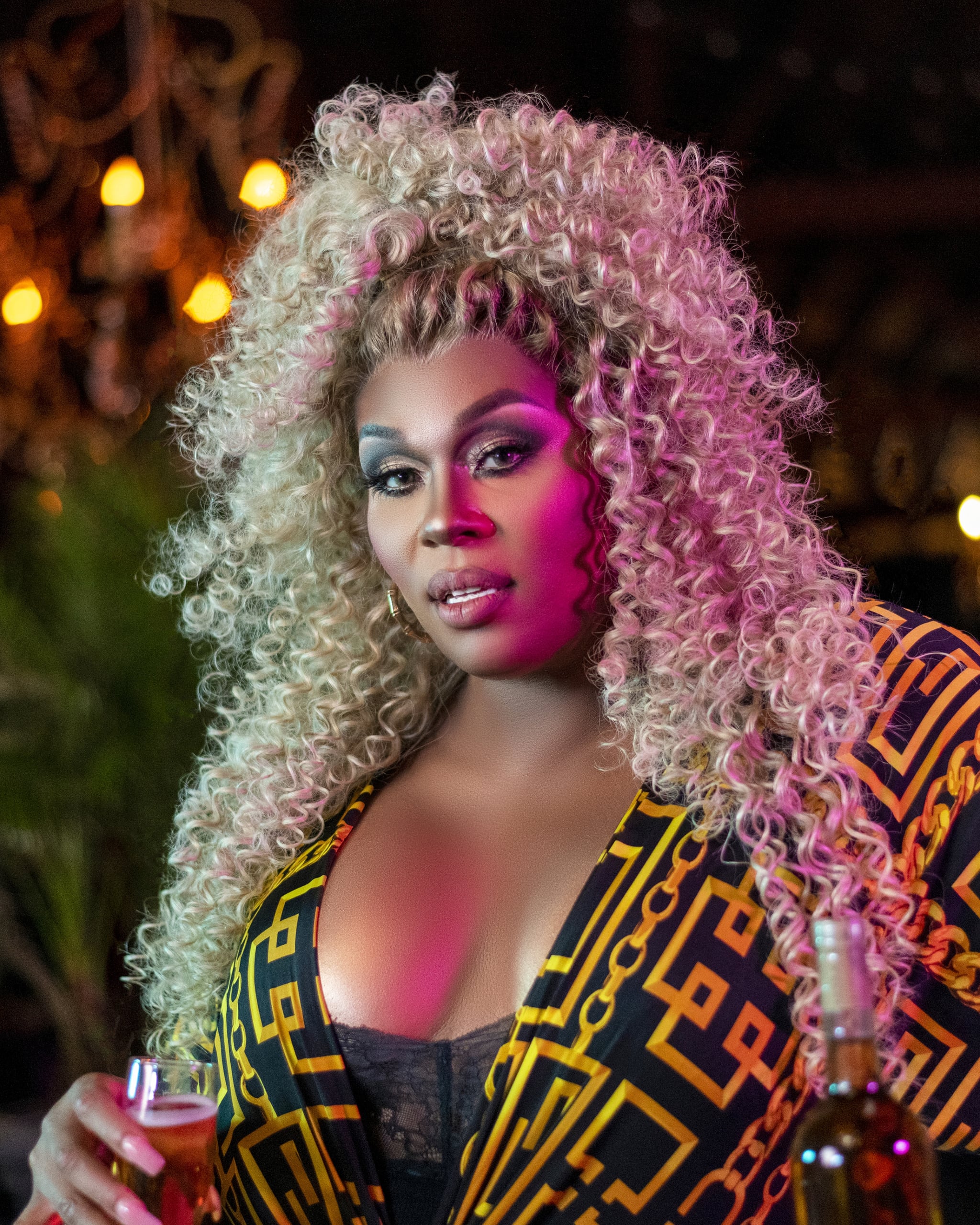 Back in 2017, Peppermint made history on season nine of "RuPaul's Drag Race" as the first out trans contestant going into the competition. These days, she's a recurring guest star on Michelle Buteau's upcoming Netflix series "Survival of the Thickest" and featured on season two of the Amazon Prime series "Harlem." She also had a part in 2022's "Fire Island."
This Transgender Day of Visibility, we asked Peppermint to talk about her journey — both the challenges she's faced and her great triumphs. In a time when lawmakers are introducing unprecedented anti-trans legislation and the safety of trans Americans is under threat, Peppermint and others are loudly advocating for trans rights and deserve to be heard.
---
I always knew I was different growing up. But when I was a child, we didn't have a lot of the terminology or transgender or even queer role models — even being gay was thought of as something very bad. You could get fired for being gay, legally. So being trans wasn't something that people were talking about. I myself had a lot of these feelings and was trying to sort through some of these things, but I didn't have any examples or role models or any of that. I just knew that I was different and everyone else knew I was different, too, but no one knew how to articulate it.
We need our allies to use their platforms.
I knew that I wanted to connect with people like me and find answers and talk to people that would understand me and form a camaraderie, but that just wasn't available to me as a child — until I got older. Back in the day, you could sort of grow into your own identity when you left for college. I think that's typically where people would have a lot of these conversations about their gender, their sexuality, even claiming their own religion. Before then, you're sort of just doing what other people are telling you to do. So that's the way my life was, although I did express to my friends at various times that I was different — I mean, they knew. I was teased for being too this or too that. There was no secret.
As I got older and as time went on, I started coming out to more and more people through my teens through high school and then much later in life. I've always known I was meant to be a girl and every fiber of my being was feminine — and even when I tried to do it a different way than that, it was not working, and it was even more obvious.
That's why Trans Day of Visibility for young queer people is really important. It's important for young trans people to see they have a model. It's important for other queer people who aren't trans to see how they can show up for their community. And it's important for cisgender people who aren't trans or queer to learn and see how they can be better human beings to other people they're sharing a planet with.
Trans people should continue to live their lives. But we need our allies to use their platforms, whether it's online or in real life, and use their voices and make space and opportunity — and financial opportunities, honestly, for the queer and trans people in their lives. When people who are not part of the community see people in their lives who are also not part of the community making space in their lives and holding conversations to uplift trans individuals and queer individuals — I'm hopeful that when you see someone around you making space for someone that they care about and love, then you might take another moment to rethink your position.
And lastly, if you're someone who cares about the anti-drag bill in Tennessee, which needs to be addressed, you need to recognize that we are now nearly in April, and there has been — since that Tennessee bill was introduced — there have been 70 bills introduced outside of Tennessee. In Florida, in Texas, in Alabama, in Indiana. Although those new bills aren't mentioning your favorite drag brunch, they still target the community, and it's really important for people who care about that one bill in Tennessee to understand the 490 other bills that have been introduced this year.
— As told to Lena Felton