In May of 2023, Georgina Pazcoguin left the company she had danced with for 20 years, New York City Ballet (NYCB). After a history-making career (she was the first Asian-American soloist, awarded the designation in 2013) with the esteemed company, Pazcoguin is taking some time to breathe, zoom out, but also tackle a big new project in a big new role. We caught up with her to hear how life is and what's on the horizon. 
How do you feel, now that you are a few months past your farewell performance with NYCB? 
"That's a wild transition. I'm trying to be very kind to myself. It still very much feels like I'm on an extended layoff. I'm just starting to take open class. I'm taking note of all the privileges I have given up in stepping away, but also looking at all the freedom I have for the first time in 20 years. I have September free, and I can actually go back to Europe. But I'm not retired. I've switched to saying I've graduated. I definitely plan to keep dancing for the foreseeable future. I am being very careful about choosing projects. I think the universe is telling me to take a step back and process the amazingness that is my 20-year career at City Ballet. I feel like this is a quiet moment for me. But, you're stepping away on one's own. It's scary."
New challenges are always scary, to a degree. Your first new challenge is coming on as a producer for the Broadway show, Here Lies Love. It's a story about the former first lady of the Philippines. You yourself have Filipino heritage. What's it like having a leadership role in a show about your heritage? 
"My voice is welcomed. My voice is wanted, and my opinion is wanted. It's fascinating, and I'm very much a student. I'm a first-time producer on Broadway, and I'm learning so much. It's also really wonderful to reconnect with my heritage. It's a Filipino show about Filipino history. It feels like all the work that I've done with Final Bow for Yellowface [the organization she founded with friend Phil Chan to increase Asian representation in the performing arts] and my entire existence at New York City Ballet has led to this moment."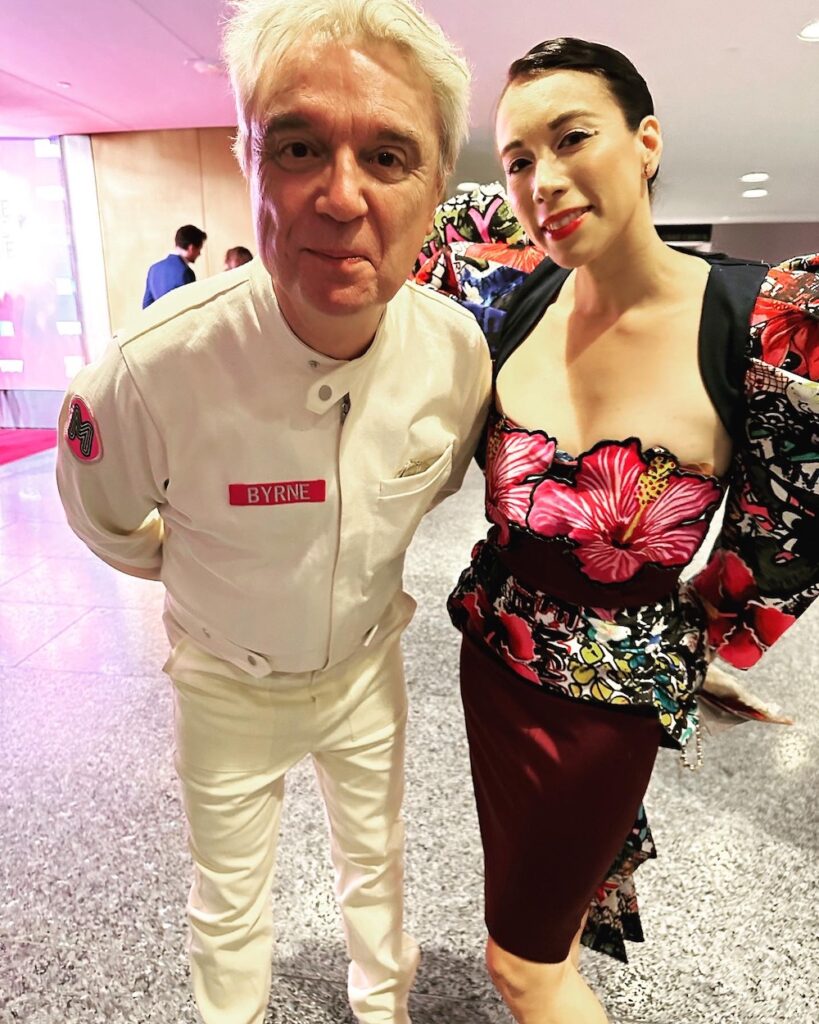 Here Lies Love existed for a decade before making it to Broadway. Are there any changes to the show from when it first premiered to the version opening now? 
"The significant change is that society has changed. We can honor tradition and we can honor pieces of art, but we can also adapt them for an audience today. I can only speak to what the show is now, and I fully stand behind what the show is now. For me to give all this time and sweat equity into it, it means something to me passionately. In a sense, I may have stepped away from a community that I knew. But in return, my world has expanded so much in a new community. I'm trying to be grateful and to be present. And I have gratitude for that, even though it's an uncomfortable place to be. It's just all brand new."
How do you see yourself evolving as an artist in general? 
"My art is getting better. My acting is getting better. My dancing, when I am in class, is getting more expressive and better. I'm dropping the weight I had held about other people's opinions about me. Those power structures don't affect me. We just need to re-examine those power structures. For me to grow as an artist, it took the courage to say, 'Thank you so much, I have to leave the nest.'"
Here Lies Love opened on Broadway this July, and you can follow with everything Pazcoguin is up to via her Instagram: @georgina_pazcoguin.
By Emily Sarkissian of Dance Informa.