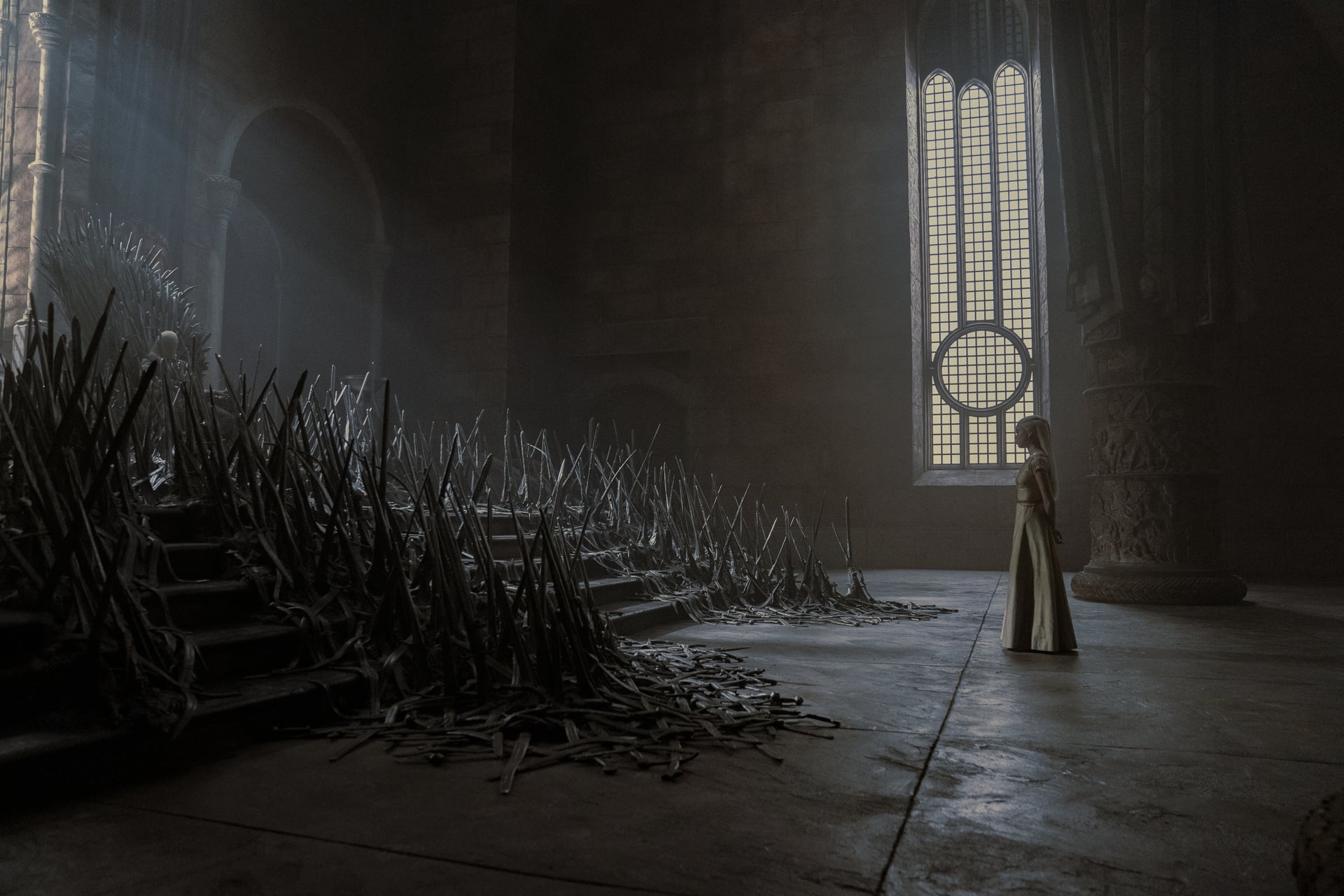 The "Game of Thrones" prequel, "House of the Dragon," became one of the buzziest TV events since, well, "Game of Thrones" when it aired in the second half of 2022. It was so successful, in fact, that HBO officially renewed the series for a second season after just one episode of the first installment aired on Aug. 21, 2022. And while a confirmed second season is music to fans' ears, they won't be so happy about the reported length of it.
According to a March 28 Deadline report, the sophomore outing of "House of the Dragon" will only be eight episodes long — two episodes shorter than the first season. There's a bright side, though: the decision to shorten the episode count is story driven, as HBO is reportedly still eyeing a third season order. In any case, it'll be a while before the next season of "House of the Dragon" arrives, with Deadline reporting it'll likely release in summer 2024. (HBO reps did not immediately respond to POPSUGAR's request for confirmation.)
In the meantime, showrunner Ryan Condal revealed a tiny new detail about what to expect from season two during a March HBO FYC event, per Deadline.
Apparently, George R.R. Martin, best known for creating the "Game of Thrones" book series, wasn't exactly impressed with the dragons that were featured in the HBO series of the same name. "They were like all the same," he said at the event. Instead, he preferred the dragons in the prequel, stating that they "had personality" and "came alive." "It came as great satisfaction to me," he added.
Well, good news for Martin, and any other "House of the Dragon" fans who appreciated the evolved fire-breathers: season two will have five new dragons, according to Condal, and production is finally expected to begin for the show "shortly."
No other updates were shared by the showrunner, but back in February, HBO Max Content CEO Casey Bloys told Variety that sometime in 2024 "is a good guess" for when "House of the Dragon" will return for its second season, though he didn't reveal an exact premiere date. "My philosophy is a good script is number one priority," he told the publication. "I am not doing it based on wanting to have one a year, two a year. I want to do it based on the scripts that we're excited about."
Considering how well "House of the Dragon" performed in its first season, and how long it took to actually film it (10 months), it makes sense why the show's creators and executives don't want to rush greatness. Let's start with the simple numbers: according to HBO, the "House of the Dragon" premiere was watched by nearly 20 million viewers across all platforms in the US. That makes it the single biggest premiere for any new original series in HBO's history. It also brought in the largest single-night audience for any HBO episode since the 2019 series finale of "Game of Thrones," which had 19.3 million viewers across all platforms, according to The Hollywood Reporter.
Those numbers alone would have probably been enough to justify a second season, but then there's the pop cultural power, as well. The "Game of Thrones" brand is big business for HBO: not just as a simple TV show but also as an opportunity for a huge network of tie-in products.
There's plenty of material to mine from "Fire & Blood," Martin's book that inspired the series, and it looks like we'll get a chance to explore more of those stories very soon.
"We are beyond proud of what the entire 'House of the Dragon' team has accomplished with season one," Francesca Orsi, executive vice president of HBO programming, previously said in a statement released via WarnerMedia's press site. "Our phenomenal cast and crew undertook a massive challenge and exceeded all expectations, delivering a show that has already established itself as must-see-TV. A huge thank you to [cocreator and executive producer George R.R. Martin; cocreator, executive producer, and showrunner Ryan Condal; and showrunner and director Miguel Sapochnik] for leading us on this journey. We couldn't be more excited to continue bringing to life the epic saga of House Targaryen with season two."