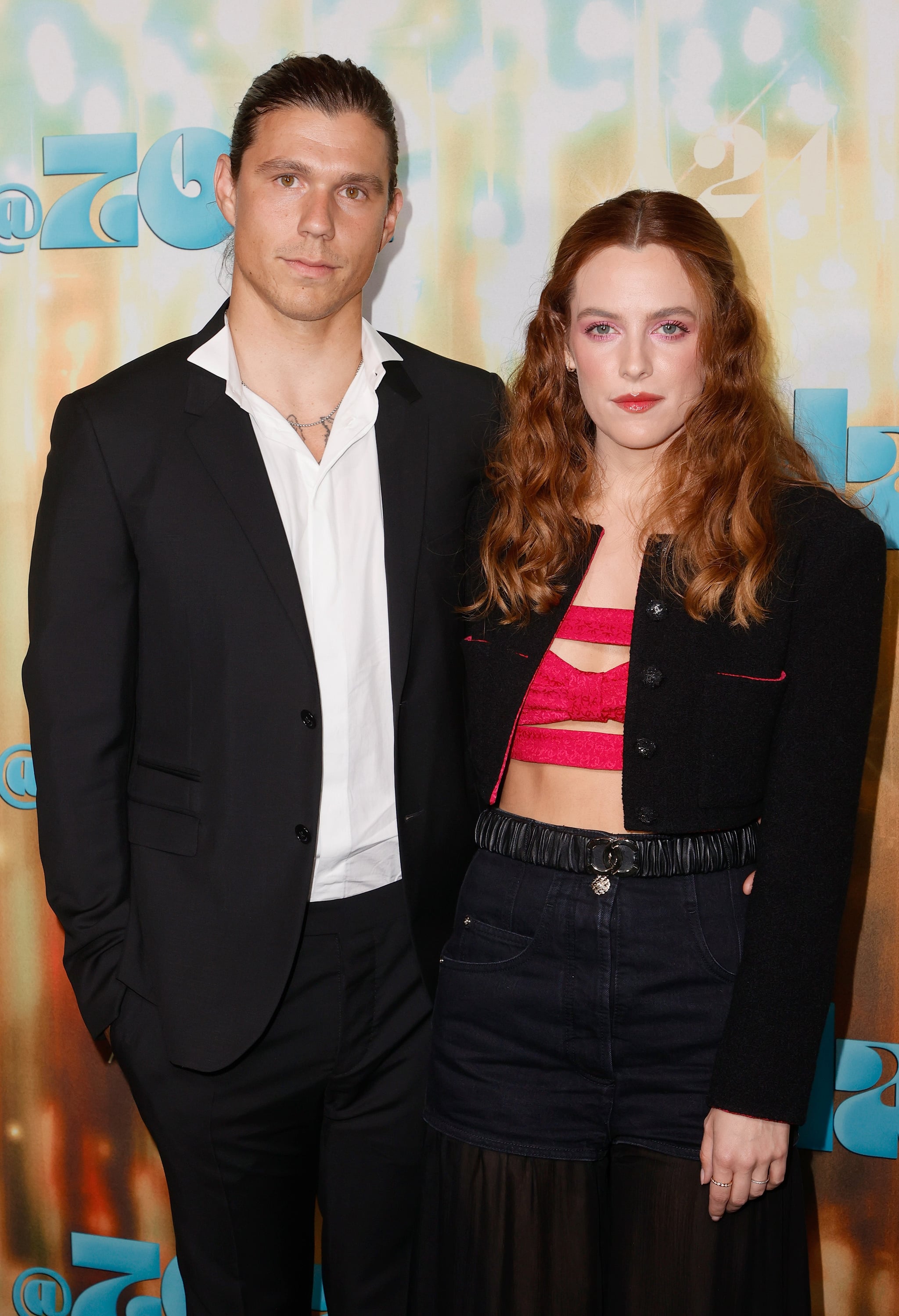 In the midst of the heartache of saying goodbye to her mother, Lisa Marie Presley, in January, Riley Keough and her husband, Ben Smith-Petersen, revealed they have a daughter. A rep for the "Daisy Jones & The Six" star previously confirmed to POPSUGAR that the two are parents, and in a conversation with Interview published on March 29, Keough revealed that she "became a mother in 2022."
Smith-Petersen first shared the news while reading a speech that his wife wrote in tribute to her mother during Presley's Jan. 22 memorial service in Graceland. "I hope I can love my daughter the way you loved me, the way you loved my brother and my sisters. Thank you for giving me strength, my heart, my empathy, my courage, my sense of humor, my manners, my temper, my wildness, my tenacity. I'm a product of your heart, my sisters are a product of your heart, my brother is a product of your heart," Smith-Petersen read for Keough, who was sitting in the front row, per People.
Smith-Petersen and Keough first met on the set of "Mad Max: Fury Road" in 2012. They officially began dating in 2013 and were engaged in 2014. In 2015, they were married in two different ceremonies: one in Nepal and one in Napa Valley, CA.
In May 2022, Keough wrote an essay for Vogue Australia about her relationship with Smith-Petersen in which she shared how she knew they had a future together just one week after they started dating. "We stopped at this little gas station to get chips and fill up the tank. We were so young, he was 22 and I was 24, just getting coffee and smoking cigarettes, without a care in the world," she wrote of one of their early outings. "I remember as he walked out of the gas station, I so strongly had this feeling, and it was, 'That's the father of your children.' It was so crazy because we had only really hung out for a week."
While Keough and Smith-Petersen have yet to share any other details about their daughter, she is the couple's first and only child so far.