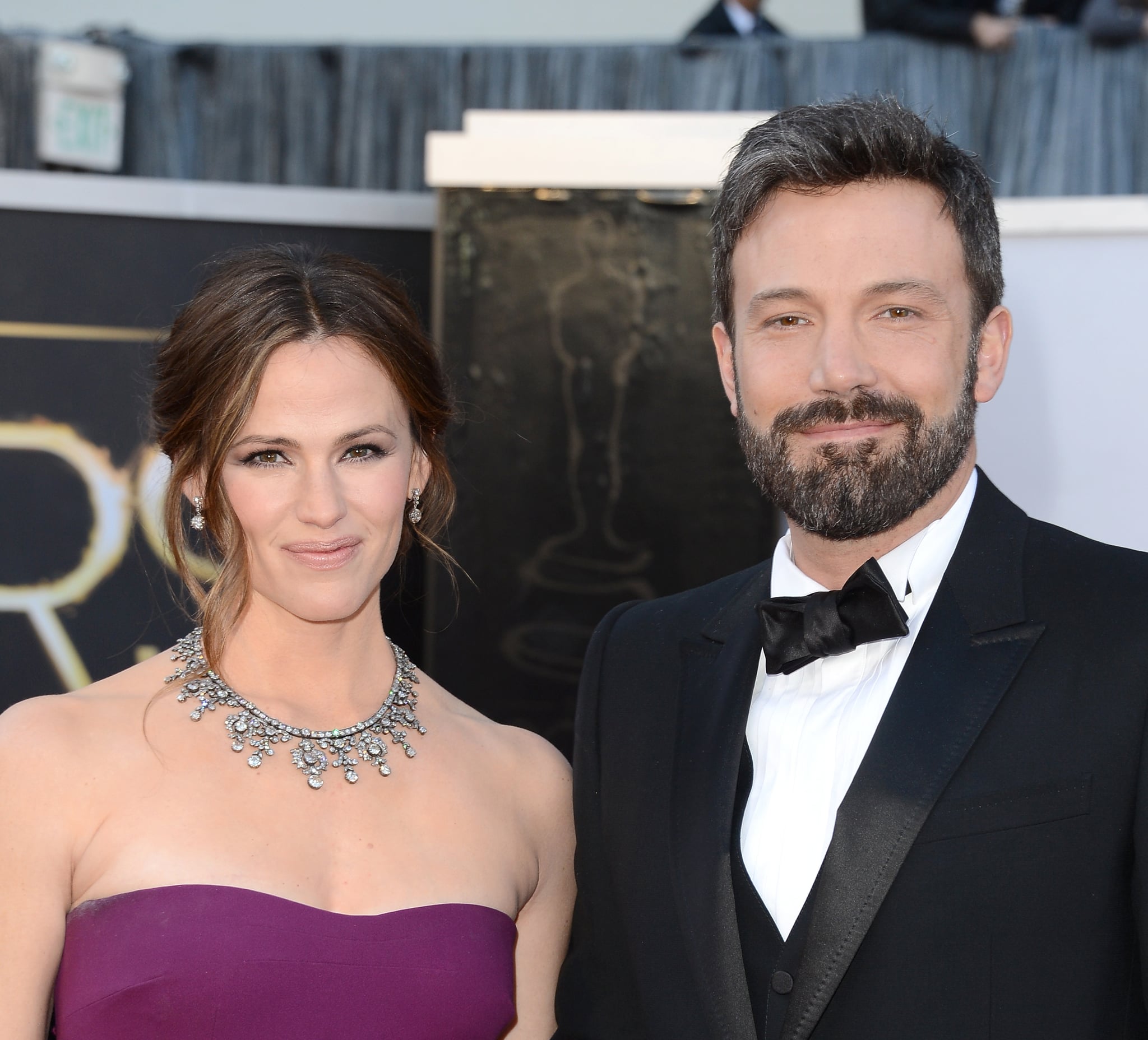 Image Source: Getty / Jason Merritt
Jennifer Garner and Ben Affleck, who split in 2015 after nearly 10 years of marriage, are still united as coparents to their three kids. All three are typically kept out of the public eye, save for a few events, such as Garner's Hollywood Star ceremony in 2018.
In a 2019 interview with InStyle, Garner opened up about her decision to keep her kids out of the spotlight and off social media. "I guard my kids' privacy as much as I possibly can, and I've never posted pictures of them on Instagram," she said. "I used to refuse to say their names during interviews — but everyone knows their names! I would just say 'my eldest,' which I still do out of habit a lot," she continued. "I'm sure there are times my kids would really love to see themselves reflected on my social media in a fun way and to have the attention they would get from that. But I've fought too hard against it. It would feel hypocritical. There's no implied judgment of people who do put their kids up there; I just don't think most kids have been hounded in the way that mine were when they were little. We were completely hounded 24/7 for 10 solid years, and it changes you."
In 2022, Ben married his former fiancée Jennifer Lopez, who herself has two kids, twins Max and Emme, with her ex Marc Anthony. Since getting back together with Ben, Lopez has opened up a bit about coparenting with Garner, and she only had positive things to say. "[She's] an amazing coparent, and they work really well together," Lopez told Vogue in 2022 of Ben and Garner's relationship. Lopez also said that blending her family with Ben's is "a process that needs to be handled with so much care," adding that the kids "have so many feelings. They're teens. But it's going really well so far."
Even though Garner and Ben's kids are mostly kept away from the spotlight, the pair have both spoken publicly about parenting their family. Keep scrolling for everything we know about Violet, Samuel, and Seraphina.
Violet Anne Affleck
Image Source: Getty / Nathan Howard / Stringer
Garner and Ben's first child, Violet, was born on Dec. 1, 2005. She is named after Garner's grandmother and shares her middle name, Anne, with her mom. She and Garner stepped out for a rare appearance at President Joe Biden's first White House State Dinner in December 2022, and the pair matched in glittery black dresses for their first public outing in years.
In 2018, Garner opened up about some of the rituals she shares with her kids. "There are lots of little traditions the kids and I have together," she told Well and Good. "Right now our blueberry bushes are going nuts, so we sneak down and pick blueberries together on the weekends. But my most valuable time with the kids is bedtime—I have different books going with each of my kids and they each get their own time [with me], even if it has to be condensed!"
Seraphina Rose Elizabeth Affleck
Garner and Ben's middle child, Seraphina, was born on Jan. 6, 2009. Garner and Ben divorced when Seraphina was six, and since then, the pair have both been clear about prioritizing their kids no matter what. "Jen is a superhero mom. She is an amazing mother and I'm really lucky to have her as a partner to coparent these kids with," Ben said in a 2016 interview with E! "We try our best, we put them first and that's what we do."
Garner echoed those sentiments in a 2016 interview with Vanity Fair. "It's not Ben's job to make me happy," she said. "The main thing is these kids — and we're completely in line with what we hope for them. Sure, I lost the dream of dancing with my husband at my daughter's wedding. But you should see their faces when he walks through the door. And if you see your kids love someone so purely and wholly, then you're going to be friends with that person."
Samuel Garner Affleck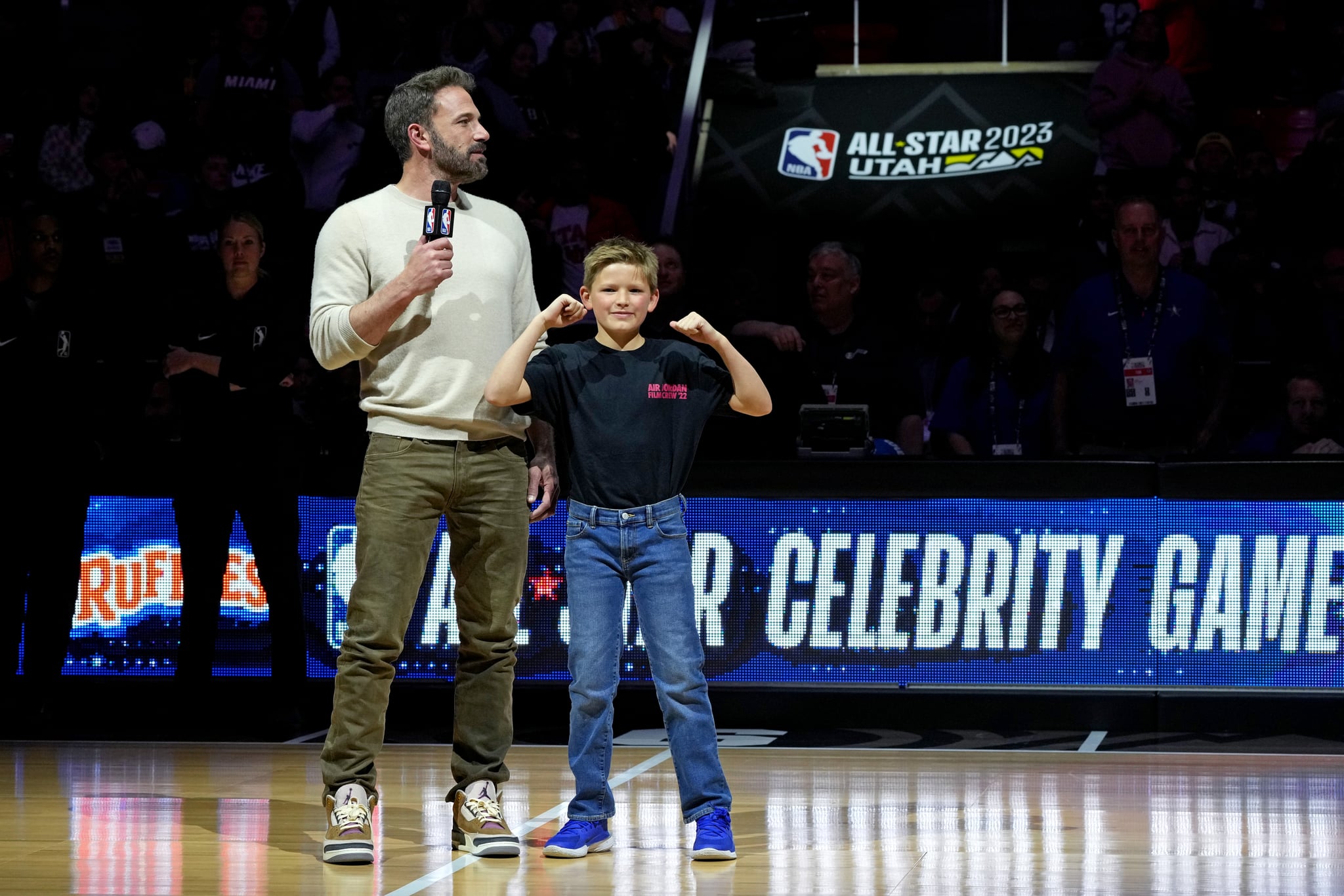 Image Source: Getty / Kevin Mazur
Garner and Ben's youngest child, Samuel, was born on Feb. 27, 2012. For his seventh birthday, Garner discovered the hard way that "7 is the age my kid stops thinking it's cool when I dress up for the party" after she donned an Astrid costume for Samuel's "How to Train Your Dragon"-themed birthday party in 2019.
That same year, Ben opened up about his horror when he realized that his son wasn't a fan of the New England Patriots. "I was telling my 6-year-old, my son in particular, you know, 'We're really excited because we're from Boston and this is a big deal and the Red Sox' and I'm giving him the whole history," Ben told Jimmy Kimmel at the time. "And he listens to me and then he stops and goes, 'Dad. You're from Boston. I'm from L.A.' And I had a full existential crisis. 'I failed, I'm a bad father, this is a disaster, I don't know what to do!'"
Instead of giving up, though, Ben said that he decided to try to remedy the situation by "[helping] him understand where he comes from. If not literally, then spiritually," and presented his son with a giant photo of Tom Brady and a huge chair shaped like Brady's head. "My ex-wife thinks it's creepy," he quipped.