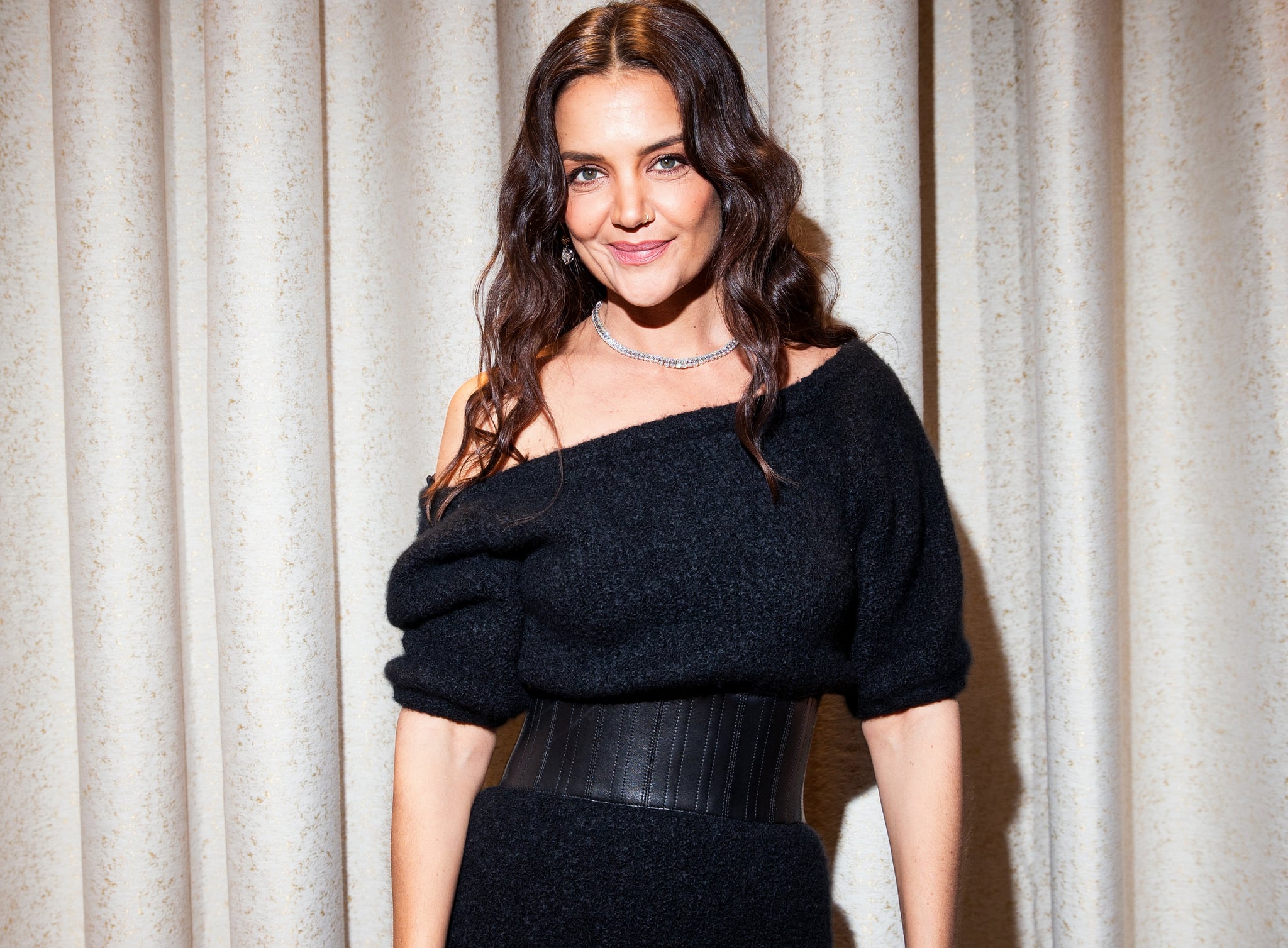 How did Katie Holmes pass the time at home during the pandemic? By rewatching "Dawson's Creek" with daughter Suri Cruise, apparently. During a recent interview with Variety, Holmes shared rare insight into her relationship with 16-year-old Suri, whom she shares with ex-husband Tom Cruise. "She has seen 'Dawson's Creek,'" the actor confirmed to the outlet. "I think it's probably weird since she's a teenager. I'm not like, 'You need to watch mommy's work.' But during the pandemic, we had a good laugh about it." We have so many follow-up questions to this revelation: How long did it take them to binge all six seasons? Is Suri Team Pacey or Team Dawson?
Holmes added, "It's wild to have a daughter who's almost the same age as I was when I began all this." The star was 18 years old when she first graced our screens as Joey Potter and starred in the drama series until the final episode aired in 2003.
Holmes has reunited with her former costars since then, most recently snapping a photo with John Wesley Shipp (Mitch Leery) and Mary-Margaret Humes (Gale Leery) when they attended her off-Broadway show "The Wanderers" on March 24. She previously celebrated "Dawson's Creek"'s 20th anniversary in 2018 by posing for the cover of Entertainment Weekly with James Van Der Beek (Dawson Leery), Joshua Jackson (Pacey Witter), and Michelle Williams (Jen Lindley).
Though Holmes kept Suri out of the spotlight for much of her childhood, the teen now seems to be following in her mother's Hollywood footsteps. She performed a cover of "Blue Moon" for the opening credits of Holmes's 2022 film "Alone Together" and also has a singing cameo in "Rare Objects," which premieres next month. "I always want the highest level of talent, so I asked her," Holmes told Yahoo! Entertainment of booking Suri for the movies she directs. "I let her do her thing. That's the way I direct in general: it's like, 'This is what I think we all want — go do your thing.'" She added, "Other than that, she's a 16-year-old kid doing high school."