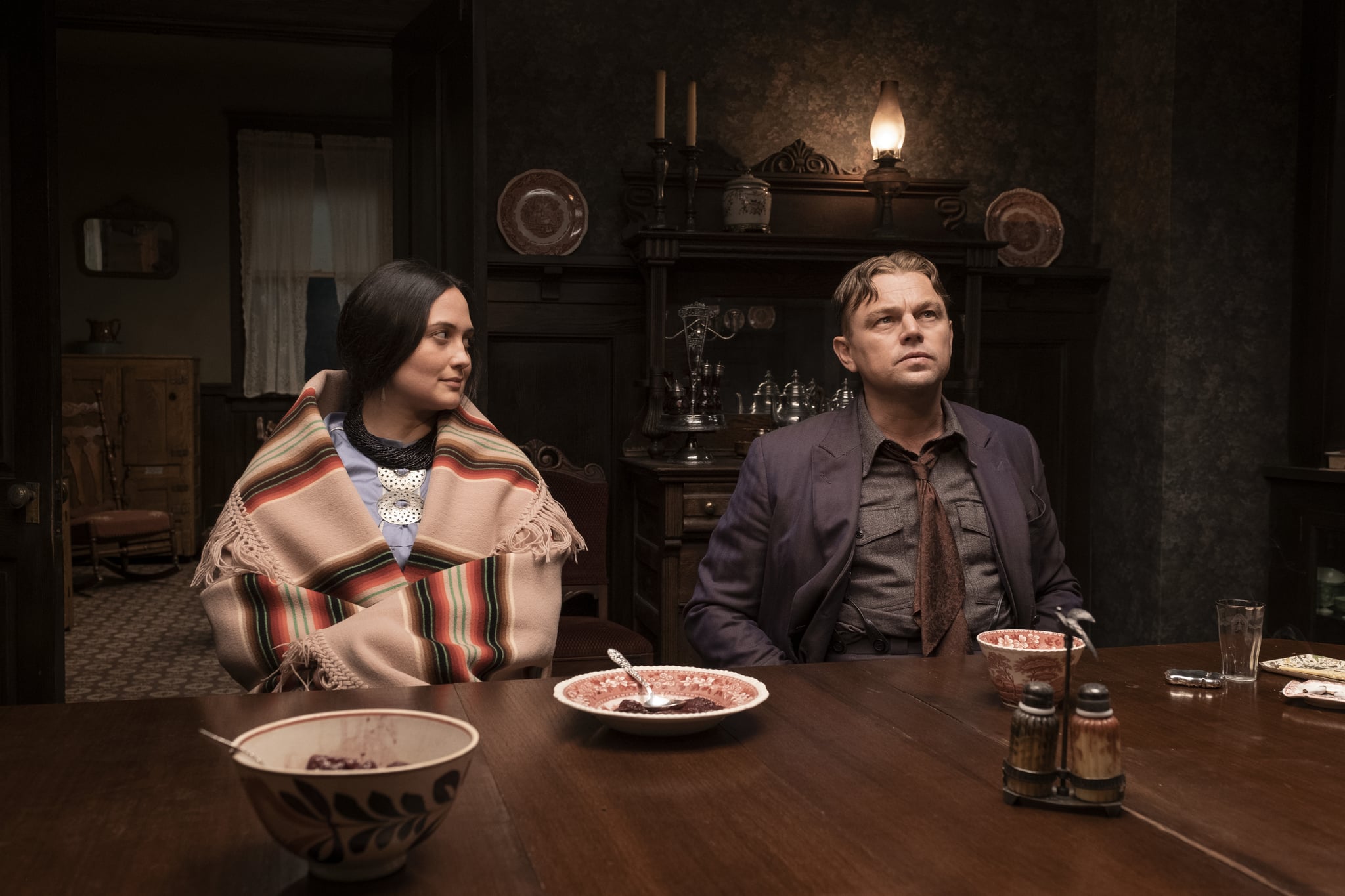 Martin Scorsese's "Killers of the Flower Moon" finally has a release date. The long-awaited true crime film is heading to theaters this October before it eventually starts streaming on Apple TV+.
"Killers of the Flower Moon" — whose sprawling cast includes Leonardo DiCaprio, newly minted Oscar-winner Brendan Fraser, Robert De Niro, Lily Gladstone, and Jesse Plemons — is based on the bestselling nonfiction book of the same name written by David Grann. It tells a story set in 1920s Oklahoma when members of the Osage Nation were targeted and murdered by a serial killer, seemingly because of the Nation's ties to oil. The string of crimes became known as the Reign of Terror. Grann's book tells the story of how the modern FBI came out of the investigation into those murders.
Scorsese's "Killers of the Flower Moon" began filming in 2021 and many expected it to be released last year. But now it's one of the most highly anticipated movies of 2023 and is expected to make waves in the eventual 2024 Oscars race. "Killers of the Flower Moon" is also the 26th full-length feature film that Scorsese has directed.
Back in January, Gladstone told Variety that Scorsese worked closely with the Osage national on the film and that those conversations changed his ultimate vision for "Killers of the Flower Moon." "The work is better when you let the world inform the work," said Gladstone, who is of Blackfeet and Nimíipuu heritage and grew up on a Blackfeet Nation reservation. "That was very refreshing how involved the production got with the [Osage Nation] community. As the community warmed up to our presence, the more the community got involved with the film. It's a different movie than the one [Scorsese] walked in to make almost entirely because of what the community had to say about how it was being made and what was being portrayed."
Ahead, here's what we know about "Killers of the Flower Moon" so far.
"Killers of the Flower Moon" Cast
DiCaprio plays Ernest Burkhart and Gladstone stars as his wife Mollie. De Niro is rancher William Hale and Plemons is retried Texas Ranger Tom White, while Brendan Fraser plays W.S. Hamilton. The movie's ensemble cast also includes Tantoo Cardinal, John Lithgow, Cara Jade Myers, JaNae Collins, Jillian Dion, William Belleau, Louis Cancelmi, Jason Isbell, Sturgill Simpson, Tatanka Means, Michael Abbott Jr., and Jack White.
"Killers of the Flower Moon" Release Date
"Killers of the Flower Moon" will be released in theaters on Oct. 6, 2023, in a limited release before going wide on Oct. 20, 2023. Apple is releasing the film with Paramount Pictures and it's expected to premiere at the 2023 Cannes Film Festival in May.