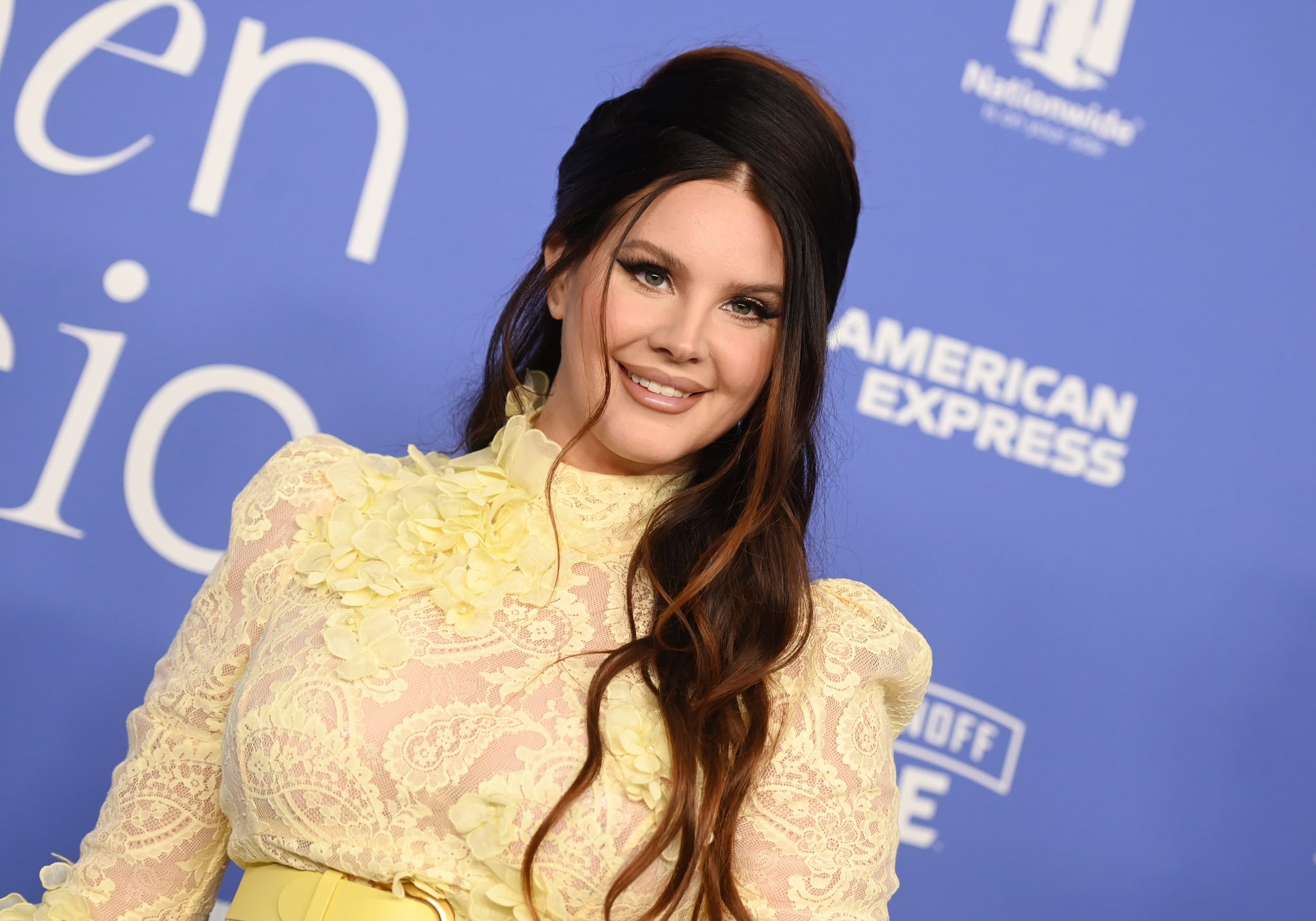 Lana Del Rey is getting ready to walk down the aisle. Del Rey is reportedly engaged to boyfriend Evan Winiker, a managing partner at Range Media, sources told Billboard. The couple have mostly kept their relationship under wraps, though fans have spotted them out and about in California in recent months, according to the outlet. Reps for Del Rey did not immediately respond to POPSUGAR's request for comment.
Winiker, according to Billboard, works with clients including MAX, Daya, Disco Biscuits, Skyler Stonestreet, and Walk Off the Earth. He's also worked as a musician, previously playing with the band Steel Train. And that might be our clue as to how he and Del Rey met; one of Winiker's Steel Train bandmates was Jack Antonoff, a frequent Del Rey collaborator. Antonoff worked with Del Rey on her new album, March's "Did You Know That There's a Tunnel Under Ocean Blvd." He also produced her appearance on Taylor Swift's "Midnights" album in the song "Snow on the Beach."
Back in 2020, People reported that Del Rey was engaged to singer Clayton Johnson. Del Rey never confirmed the engagement and the pair split sometimes in 2021.
It's not clear when Del Rey and Winiker started dating. Most recently, she was linked with musician Jack Donoghue, appearing in a since-deleted post on his Instagram in 2022.
Earlier in March, Del Rey received the Visionary award at Billboard's 2023 Women in Music ceremony (and she was sporting a ring on her left hand at the event). "I don't exactly have a long-term vision at all, but if you were curious, I am very, very happy," Del Rey said in part during her speech, per Billboard. "When I released my first album 14 years ago, the waters were not quite as warm. I'm really happy for everyone who feels like it's a wonderful time in the culture to be themselves and express themselves. It didn't feel that way in 2008."
"I feel like being happy is the ultimate goal, so I did it," she concluded.