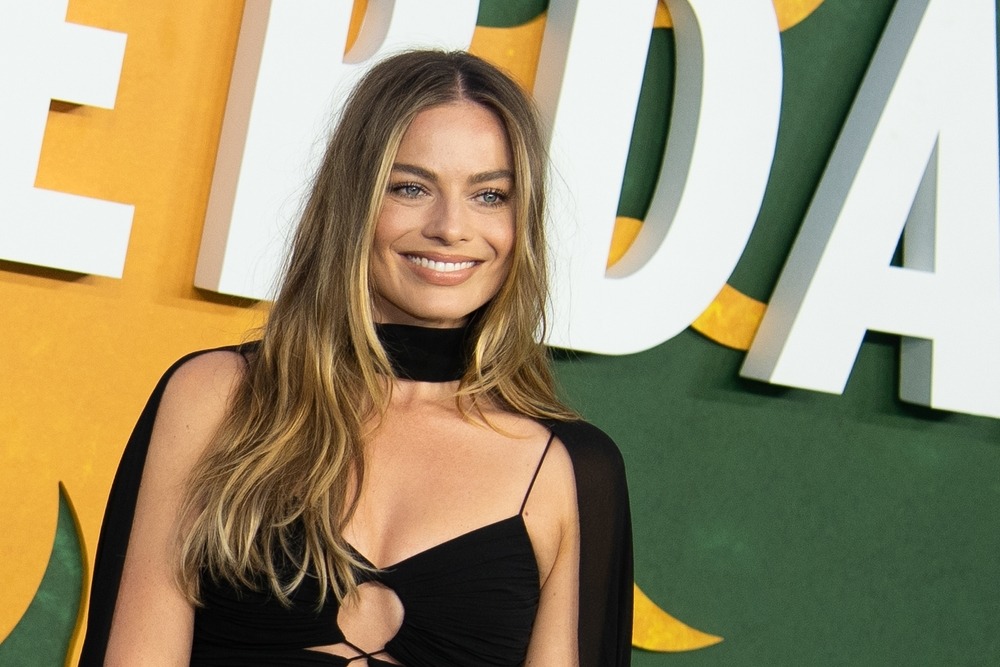 Babylon star Margot Robbie is known for the depth of her performances, her on-screen magnetism, and her incredible work ethic. Skyrocketing to fame after her role as the Duchess of Bay Ridge in The Wolf of Wall Street, Robbie's momentum hasn't let up. Her work includes Suicide Squad, Focus, The Big Short, The Legend of Tarzan, and Once Upon a Time in Hollywood. The A-list actress has received Oscar nods for her performances in I, Tonya and Bombshell. Along with her husband, Tom Ackerley, the 32-year-old runs her own production company, LuckyChap Entertainment, producing the likes of I, Tonya, Birds of Prey, and Promising Young Woman. Here are some insights from this impressive businesswoman and star:
An enduring work ethic
Dedication and hard work began early for the Australian native. Robbie started her first job washing dishes in a restaurant at the age of 10, and as a teenager she was employed at three jobs simultaneously: working in a surf shop, cleaning houses, and working at the fast-food chain Subway. After graduating at the age of 17, she moved to Melbourne to pursue acting full-time, and landed a role on the soap opera Neighbours. It was only supposed to be a guest role, but the writers and production were so impressed with the young actress that she soon became a series regular, ultimately working three years on the show.
Within her first year on the soap, Robbie quietly aspired to take her chances in Hollywood. Planning ahead, she spent two years refining her American accent and saving enough money to last three years in the United States. She figured if she couldn't work as an actress in the states, she'd return to her homeland. Five days after her Neighbours contract ended, she was flying to California, eager to start auditioning for film roles.
On acting
Robbie never took drama classes; rather, she learned her acting skill set on the job. She makes timelines and backstories for her characters, and works with dialect and acting coaches. "I do a lot before so I can throw it out the window when I get on-set. But if I hadn't done the work before, I'd be too scared," she says.
"Any scene where you feel like you feel like you're going to make a fool of yourself, just say, 'You gotta go all out. Like you need to fully commit to this because if you half ass it, it will look so stupid. But if you do it with complete conviction, oftentimes you can pull it off. So just try to do it with total conviction.'"
"When I first read [Wolf of Wall Street] I thought I have nothing in common with [the role of Naomi Lapaglia]. I hate her. It was a really tricky one to get my head around. But her motivation was 'You guys are doing it, why shouldn't I? It's this man's world, and I'm going to get mine.' And I understood that."
"I can cry on command … I just think of something sad. You know, family dying, things like that … It works. If I have to do a lot of crying, I try to not sleep a lot the days leading up to it because the more tired I am, the easier it is to cry. You know when you're really tired and you're just kind of on the brink of tears, if you're really, really overtired? So yeah, I just get like two, three hours of sleep for three days leading up to it, and then I can cry."
"I never met another actor who does it, but for me, it's really helpful. I remember specific times and people in my life so much more clearly if I smell something that brings me back to them. So scent has become a way for me to differentiate characters … I bought [Harley Quinn] perfume in a strip mall drugstore. It's a super tacky, cheap brand. The packaging is a skull. It's perfect."
"People ask me, 'How do you remember your lines?' That's nothing. That is the least of my concerns."
"It's enormously satisfying to build something and to be a part of something."
"Everyone's like, 'overnight sensation.' It's years of hard work."
"I guess when anyone asks me, 'What should I do?' I'm just like, 'Just do anything. Anything will lead to something else. And you just gotta get out there and take a chance, even if it's unpaid work. Whatever it is, it will lead to something better."
"If there aren't roles you want to play, then you've kind of got to create them."
Overcoming self-doubt
Regarding her role in The Wolf of Wall Street: "I feel like when you undertake any big task, you kind of have this crisis of faith in yourself and you're like I can't do it; I couldn't, I just can't. So I had that and for a brief moment I was like I guess I'm not going to do the role. I can't do nudity and I can't, would never be good enough for this anyway. And then the thought occurred to me, 'Oh, I-guess-who is going to play it then?' And then that just infuriated me—the thought of someone else playing my role. I was like well they couldn't possibly do the role. No, I have to do it because no one else could possibly do the role. So, yes now, I had my moment of my crisis of
faith."
"I get nervous anytime I have to act on my own. I need to be with other actors, then my focus is on what they're doing, and all I need to do is react to it. I'm too in my head if I'm on my own."
"I have many moments of self-doubt. Everybody does."
"When I first tried the American accent, for a moment I thought I could never be an actor because I just could not do it. But then I thought, 'Okay, it'll just be something that I work at until I get it.'"
"'Everything happens for a reason' is something that we have to tell ourselves all the time because it's good to have the idea that something good is around the corner."
Want to get your acting career started? Sign up or log in to Casting Frontier and start auditioning today!
Related articles:
Ke Huy Quan Wins Oscar for Best Supporting Actor
Tips to Enter a Scene Powerfully
How to Not Take Things Personally

Post Views: 54
Comments
comments