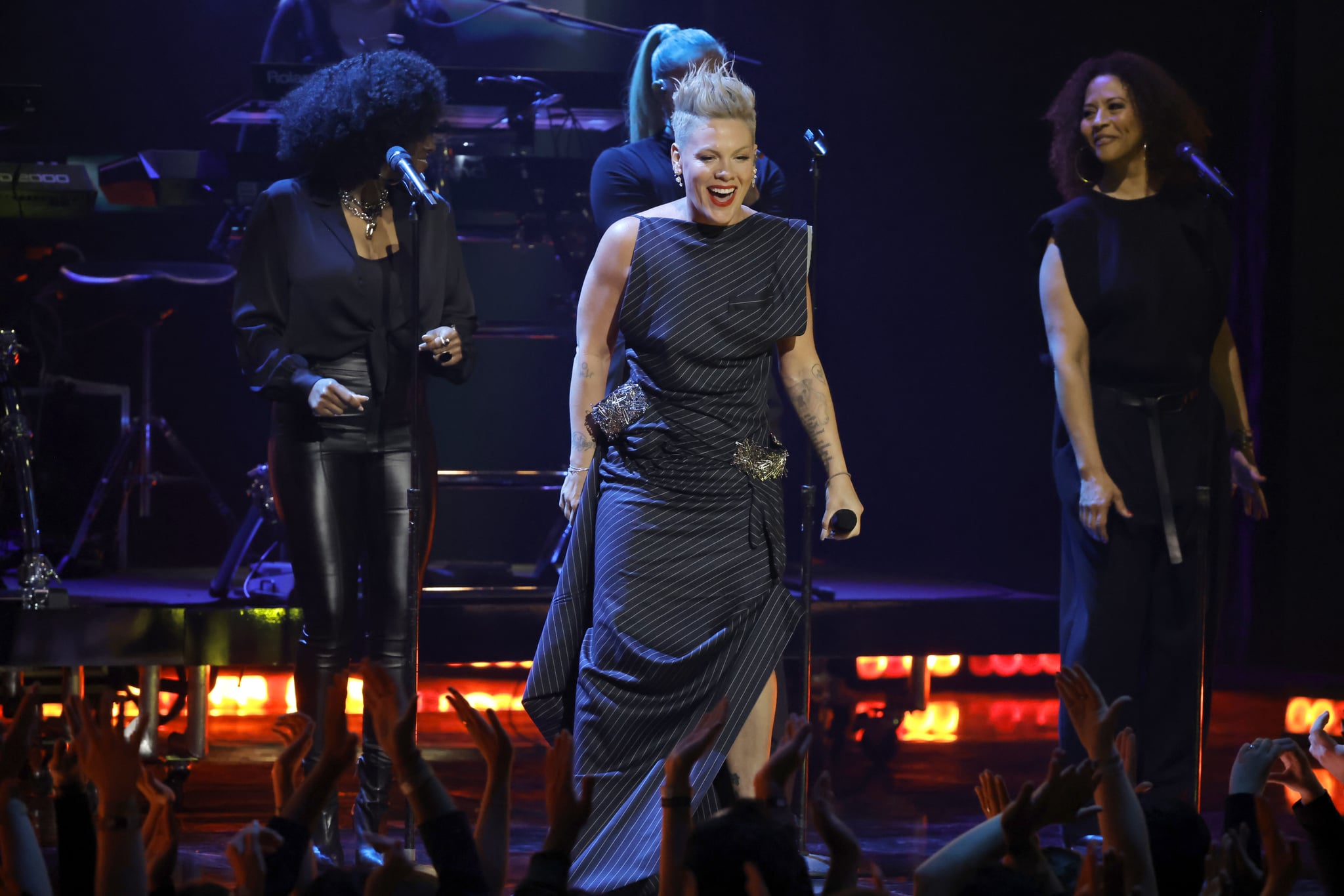 Image Source: Kevin Winter/Getty Images for iHeartRadio
Pink was just honored as a music icon at the iHeartRadio Music Awards and gave a rousing speech to prove why she's so deserving of the award. On March 27, Pink was presented with the iHeartRadio icon award by fellow singer Kelly Clarkson at the Dolby Theatre in Los Angeles. Clarkson praised Pink's authenticity and her "ability to connect with people" and lamented that she — and most of the general public — will never be as cool as the "Raise Your Glass" singer.
Before Pink took the stage, a video compilation of some of her most powerful performances, mixed with home footage of her in her youth, played. "I still have a lot of fight left in me," Pink said in an interview excerpted in the clip. "I'm gonna blaze that path, and motivate and inspire." Her acceptance speech was also preceded by a live tribute performance of Pink's song "Just Like a Pill" by '80s icon Pat Benatar. Then Clarkson reentered, backed by several women on strings, to sing 2012's "Just Give Me a Reason." Eventually, Pink joined Clarkson for a powerful duet of her hit track.
THEM. #iHeartAwards2023 pic.twitter.com/D9SwNhTg6r

— FOX (@FOXTV) March 28, 2023
"Being on stage doing what I love, with people I love, and my babies in the audience, this feels like a Christmas miracle," Pink said, adding, "Every room I walk into, my heart walks into first. Every lyric that I write is my heart crying." She told her fans, "You have watched me do this, just sifting through life's messiness, for 25 years."
Pink also spoke about the importance of vulnerability, telling the gathered LA crowd, "I think as human beings we are vulnerable from the time we are born to the time we die . . . I have decided to make vulnerability my life's work." The artist, who walked the red carpet earlier with her children, Willow, 11, and Jameson, 6, concluded her speech by saying, "I'm grateful to be alive, I'm grateful I get to do this with my one precious life."
It's not the first time Pink has been dubbed a music icon. In fact, she won a similarly titled honor at the 2021 Billboard Music Awards. During her acceptance speech at the time, Pink said simply, "I love what I do and I love the people that I get to do it with," Billboard previously reported.
Scroll for more photos and video of Pink at the iHeartRadio Music Awards.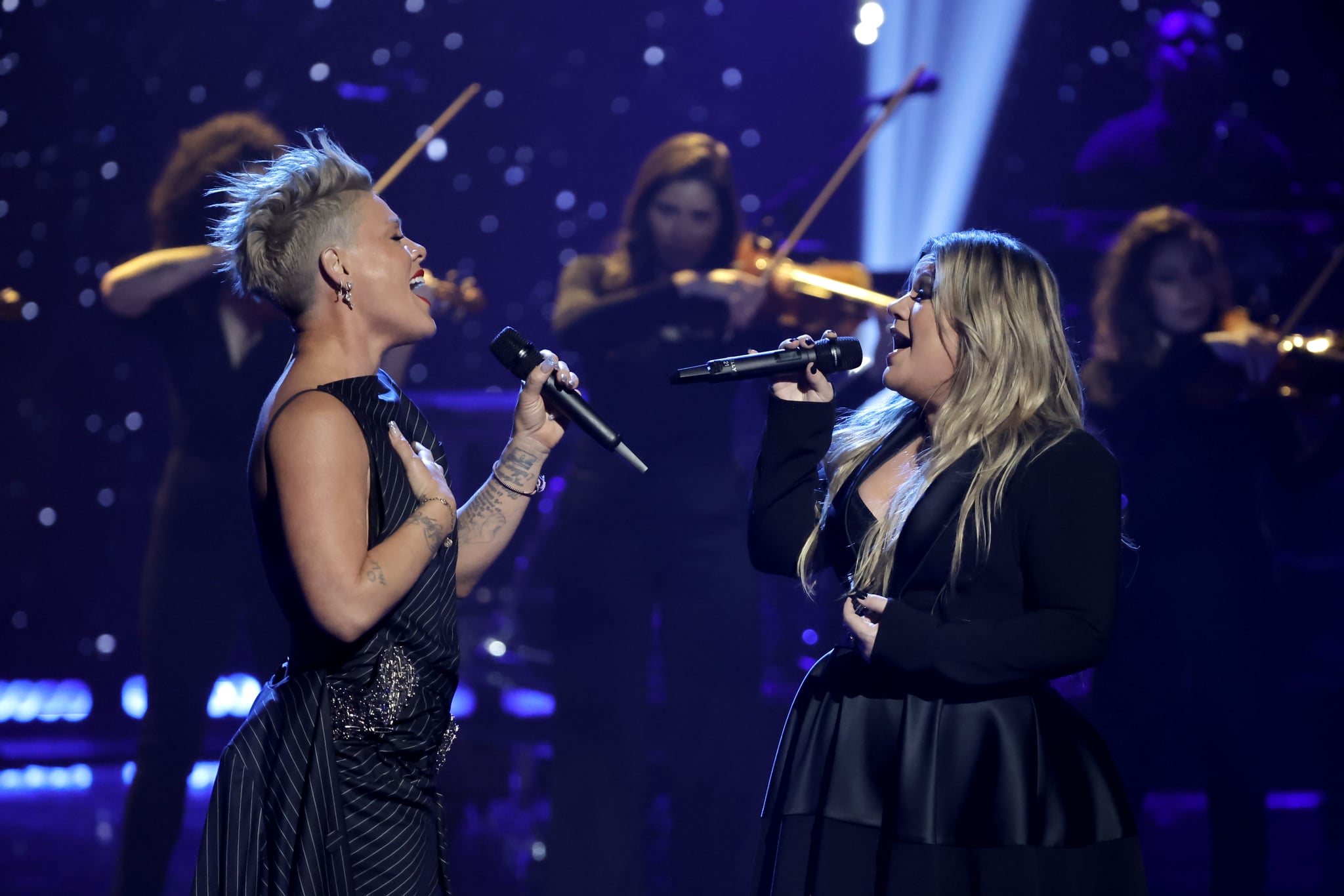 Image Source: Kevin Winter/Getty Images for iHeartRadio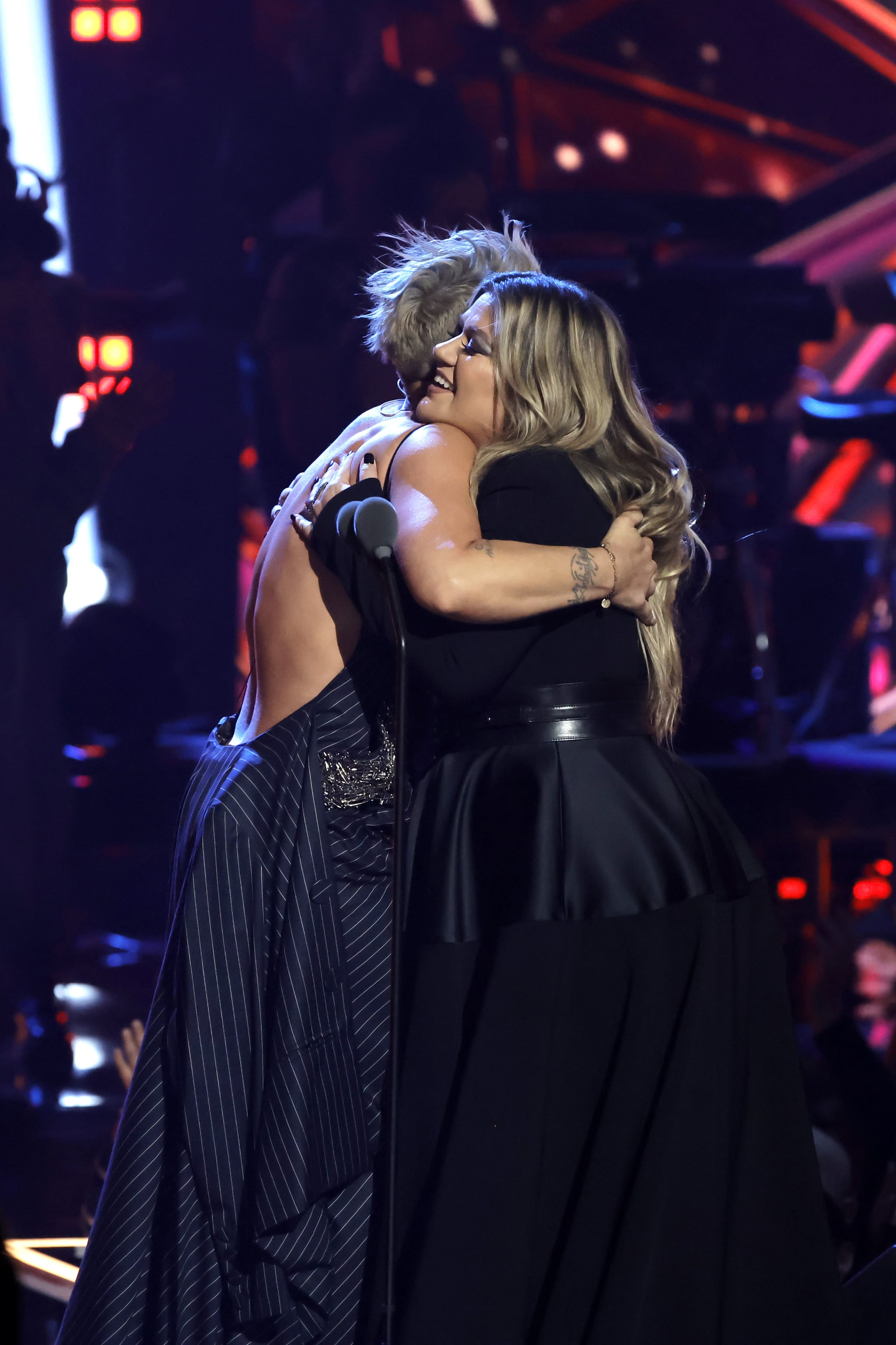 Image Source: Kevin Winter/Getty Images for iHeartRadio