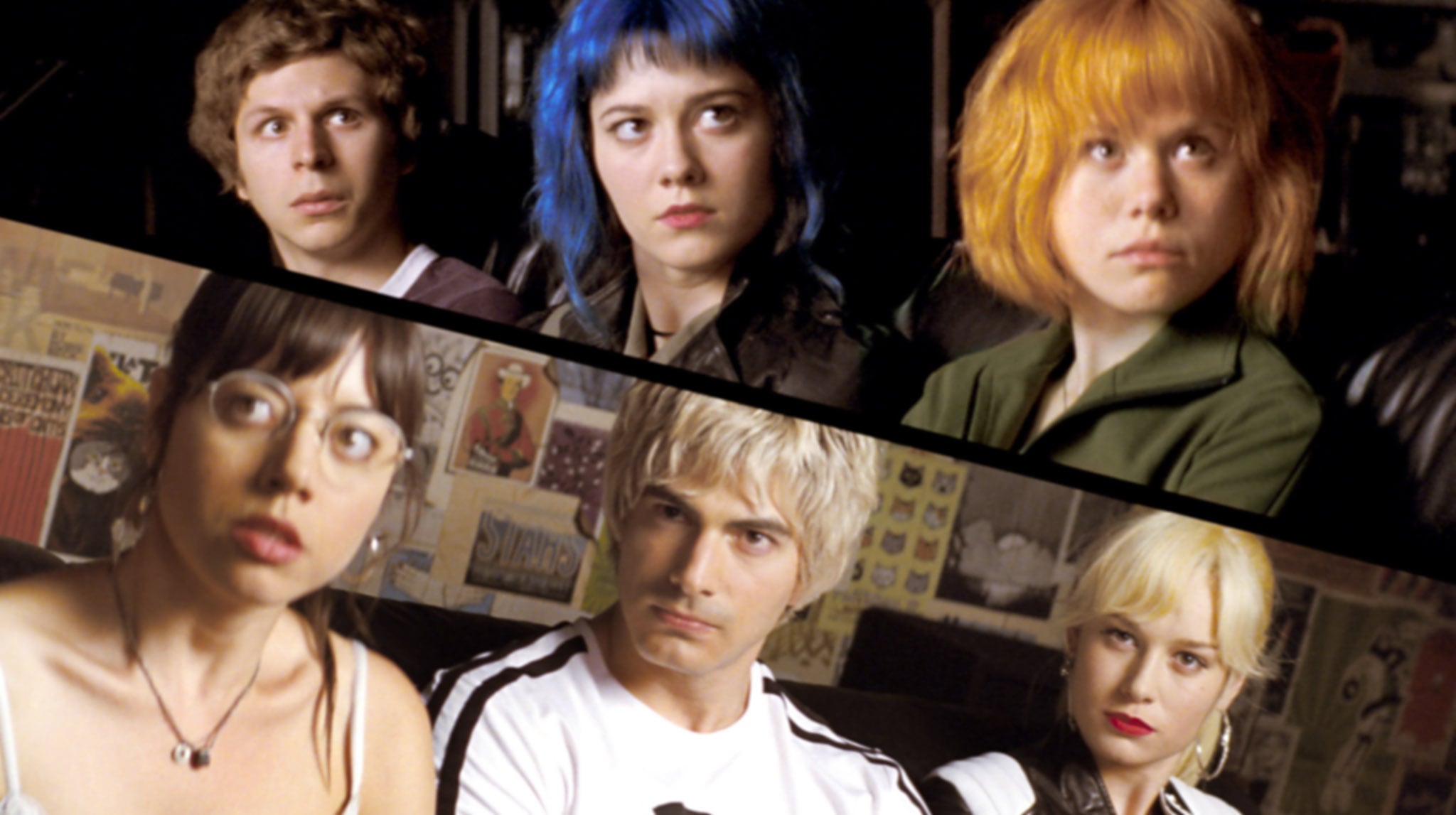 Exciting news for "Scott Pilgrim vs. the World" fans: the original cast are reuniting for a new anime series heading to Netflix! The streamer made the announcement on March 30, confirming that all the stars from the 2010 cult-classic film — including Michael Cera, Mary Elizabeth Winstead, Alison Pill, Kieran Culkin, Satya Bhabha, Chris Evans, Anna Kendrick, and Aubrey Plaza — will reprise their roles in the upcoming show's voice cast.
Bryan Lee O'Malley, the author and artist of the Scott Pilgrim graphic novel series, and BenDavid Grabinski will serve as showrunners, writers, and executive producers for the series, the official title of which has yet to be revealed. Edgar Wright, who directed, cowrote, and produced "Scott Pilgrim vs. the World," is also on board as an executive producer.
"We're getting the band back together! Cera and Winstead, Bhabha, Culkin, Evans, Kendrick, Larson, Pill, Plaza, [Brandon] Routh, [Jason] Schwartzman, [Johnny] Simmons, [Mark] Webber, [Mae] Whitman and [Ellen] Wong. A stellar cast, perfectly assembled by Edgar Wright. And, with Science SARU leading the phenomenal animation, we couldn't ask for a better team for this adventure," O'Malley and Grabinski said in a press statement. "We can't wait for fans and newcomers alike to see what we and our partners at Science SARU have been cooking up. It's going to be a wild ride."
"Scott Pilgrim vs. the World" exploded in popularity following its theatrical debut in 2010. Though the film — which followed the pursuits of Cera's Scott Pilgrim and his literal fight to win the affection of Winstead's dreamy delivery girl, Ramona — bombed by box office standards, it's since become an all-time fan favorite for its witty comic book movie stars and bombastic visuals.
According to Wright, the cast and crew have done "Q&As, remembrances, and charity read throughs" over the years. However, the opportunity to reunite all the original stars hasn't come about until now. "Original creator Bryan Lee O'Malley, along with writer BenDavid Grabinski have conjured up an anime series of Scott Pilgrim that doesn't just expand the universe, but also . . . well, just watch it," Wright added in a statement. "I'm more than happy to announce that I have helped coax the entire original cast back to voice their characters on this epic new adventure. You are in for a treat."
Other details about the new series are being kept under wraps for now — including the release date and what the plot will entail — but read ahead to find out everything we know about the cast.
Scott Pilgrim Netflix Anime Series Cast
The cast for the forthcoming anime series will see the original "Scott Pilgrim vs. the World" stars reprise their roles — including Cera as the titular character, Winstead as Ramona Flowers, Bhabha as Matthew Patel, Culkin as Wallace Wells, Evans as Lucas Lee, Kendrick as Stacey Pilgrim, Larson as Envy Adams, Pill as Kim Pine, and Plaza as Julie Powers. Others also returning include Routh as Todd Ingram, Schwartzman as Gideon Graves, Simmons as Young Neil, Webber as Stephen Stills, Whitman as Roxie, and Wong as Knives Chau.