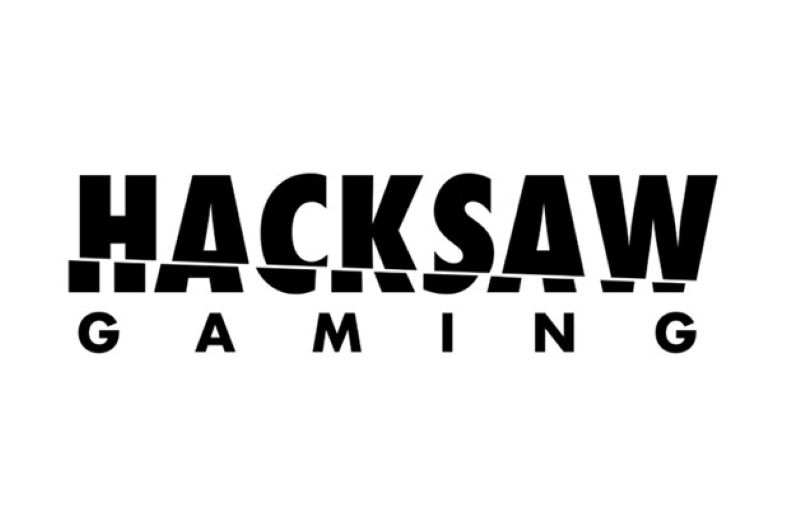 VSO News has sat down with Hacksaw Gaming CEO Marcus Cordes.
Marcus Cordes has been at the helm of Hacksaw Gaming as CEO for more than a year, serving as COO for nearly four years before that. He has seen the gaming supplier grow substantially in that time, cementing its place as one of the leaders in the market with 120+ games, 250+ partners, and operating in 18+ regulated markets.
Plenty of those 250+ games have made it into VegasSlotsOnline News' Slots of the Week. That includes its upcoming release Fear the Dark, which puts a different spin on spooky-themed slots with a cartoon design, medium volatility, and Moon Man feature that will keep players entertained.
VSO News recently caught up with Cordes to find out a bit more about Hacksaw Gaming, including its secret to innovation and 2023 highlights so far.
What would you say are the best qualities of Hacksaw Gaming as a company?
We're a lean and agile outfit made up of hungry, dynamic individuals who are totally committed to producing the best games in the industry.
not afraid to take risks or take feedback on board
We're also not afraid to take risks or take feedback on board, and regularly incorporate suggestions from the community into our roadmap to keep us on top of our game.
What is the secret to maintaining high levels of innovation when you have created so many games already?
It really comes down to the amazing team that we have here, constantly pushing itself to remain at the forefront of the industry, day in, day out.
Which are your most popular markets and are there any that are particularly difficult from a regulatory perspective?
Without going into specifics, we've seen growth across a number of European and Latin American markets, which will remain key areas for us this year and beyond.
I wouldn't say any market is particularly 'difficult' – some jurisdictions have more stringent regulatory requirements in place than others. We see this is a good thing as it ensures players are protected while breeding competition, driving up the quality of games overall. Regulation will only increase going forward, so the practice stands us in good stead for our future plans.
It looks like it's been a busy 2023 for Hacksaw already. Can you give us some highlights of your year to date?
We've upped the frequency of our releases this year to around two per month and already we've launched a handful of well-received titles like Frank's Farm, Bloodthirst and Magic Piggy – each aimed at a slightly different audience.
continuously delivering fresh, engaging content
While our roadmap has intensified, we remain unwavering in our commitment to quality – that's the very last thing that should suffer. It's super critical to strike that balance between continuously delivering fresh, engaging content, and meeting expectations – which is something we feel we're achieving.
What kind of demographic are you hoping to appeal to with new title Fear the Dark?
We ensure our portfolio of games appeals to a broad demographic of players – this is evident from one release to the next. Thanks to its medium volatility score and slightly lower max win, Fear the Dark is generally aimed at a more casual audience – one looking for a highly entertaining time – with the added prospect of decent wins on top. That said, even high rollers should find a lot to enjoy here – especially the potentially lucrative Moon Man feature and Bonus Buy options available.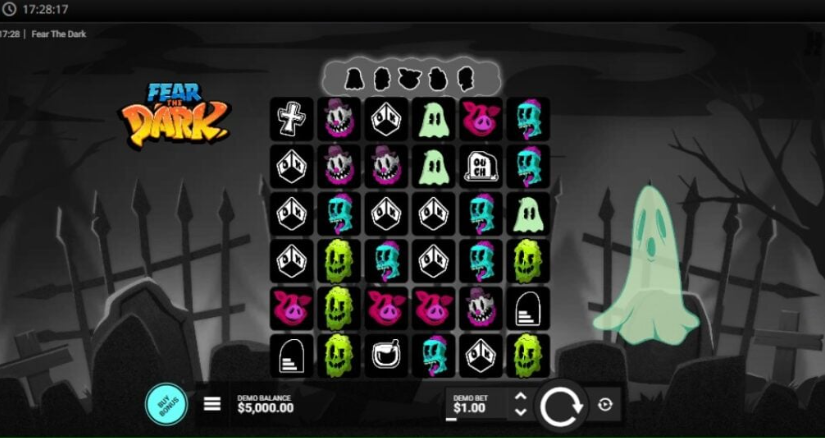 Can you explain a bit about what makes Fear the Dark so exciting?
After Stormforged's heavy, viking-themed vibes, we went back to basics for Fear the Dark – a game which harkens back to our earlier days.
We took inspiration from games like Double Rainbow and Frank's Farm which are capable of producing prolonged stretches of cascades from the same spin. In Fear the Dark, spin sequences can snowball due to the cascading mechanism, frequent Moon Man retriggers and symbol removal system this feature brings, plus second chance Darkness Spins. In fact, it's not uncommon to play through 20 or even 30 free spins in the bonus round, which works well with the medium volatility rating guaranteeing a fair return for your playing time.
an absorbing game that takes a familiar concept and makes it unmistakably Hacksaw
What's more, our design team has paid painstaking attention to the smallest details – down to the sound effects and animations used. Combined with the fun, spooky yet playful theme, the result is an absorbing game that takes a familiar concept and makes it unmistakably Hacksaw.
What else is on the horizon for Hacksaw in 2023?
More amazing games and moves into regulated territories, while we're also putting the finishing touches to OpenRGS – our proprietary content distribution platform which represents a pathway for independent studios to distribute their content. We know how difficult integration can be, so we're delighted to offer this service to prospective partners at some point in Q2.