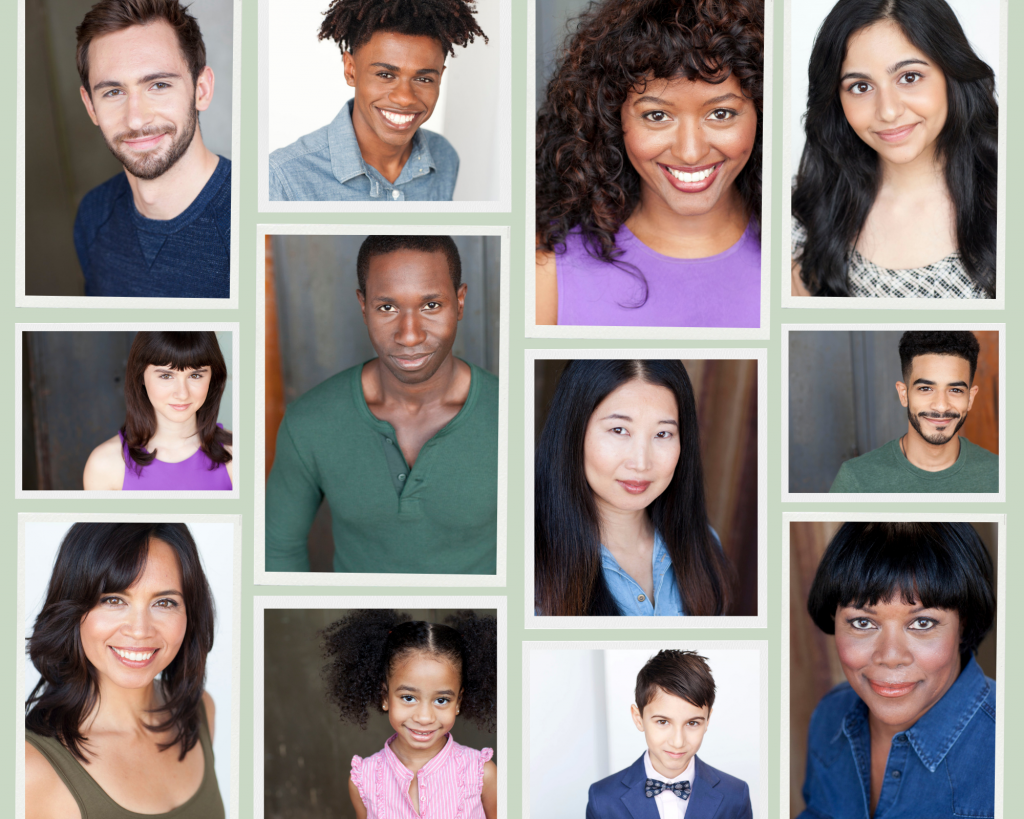 Headshots are one of the best tools for marketing yourself as an actor. They are your way of showing casting directors and agents who you are by giving them a glimpse of your personality. A good photographer will encourage you to create an inner dialogue to help convey interesting and genuine facial expressions. And a good headshot will help get you into the audition room.  
A great actor headshot doesn't just get you into the room, it gets you into the right room. The room where they are looking for that person they saw in the photo, where who they called in is who shows up.

Janna Giacoppo, headshot photographer
There are lots of things that go into a great headshot but the most important are that it looks like you, and more importantly feels like you–that it has personality and energy. This is what talent agents and casting directors are looking for more than anything else when they look through stacks of headshots.

Chris Poppio, headshot photographer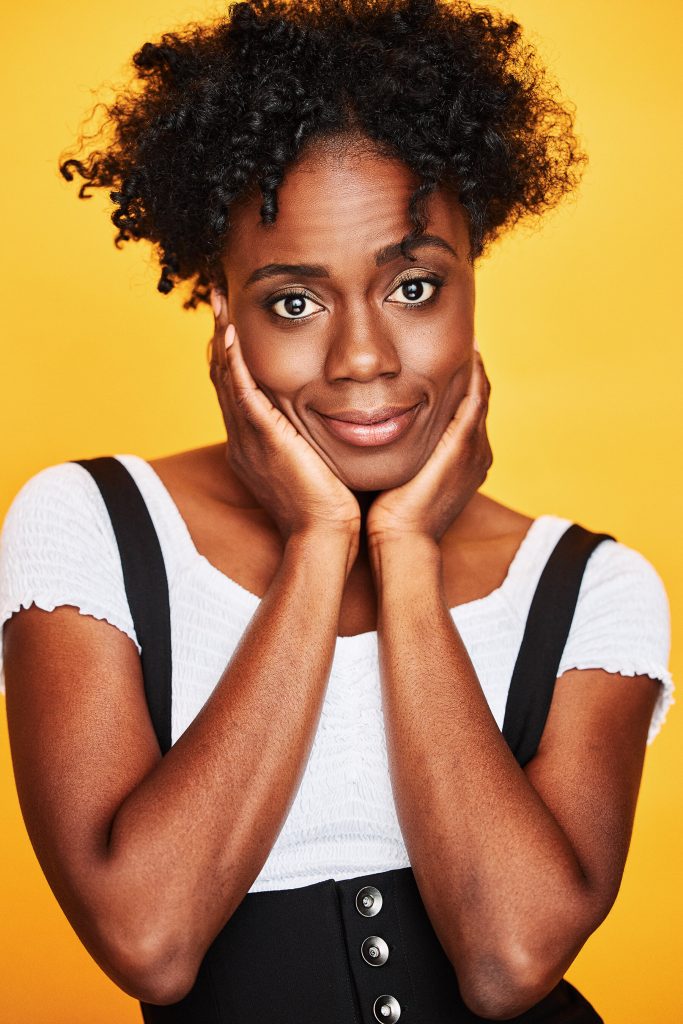 As an actor, you are your business, so branding yourself is key to getting great headshots. Another great resource ASC has provided in the past is The Actor's (Short) Guide To Personal Branding by Sarah-Jane Dalby. We recommend giving this quick read a once-over to identify your type as a performer. Nailing this down will really help you pick out wardrobe for your photos.
Thinking about colors that complement your eye/hair color and skin tone is always a great place to start! If you have a specific branding goal for the look, that can help guide color choice as well. Going for something gritty and tough? Earth tones and neutrals could fit the bill.  Looking for a great new commercial shot? Brighter colors could help add some life and energy in a way that helps the look.

Ian McClaren, headshot photographer
Colors? Prints? Makeup? Oh my!
Before your headshot photoshoot, your photographer will likely sit down with you to discuss the look and type you'd like to portray with your pics.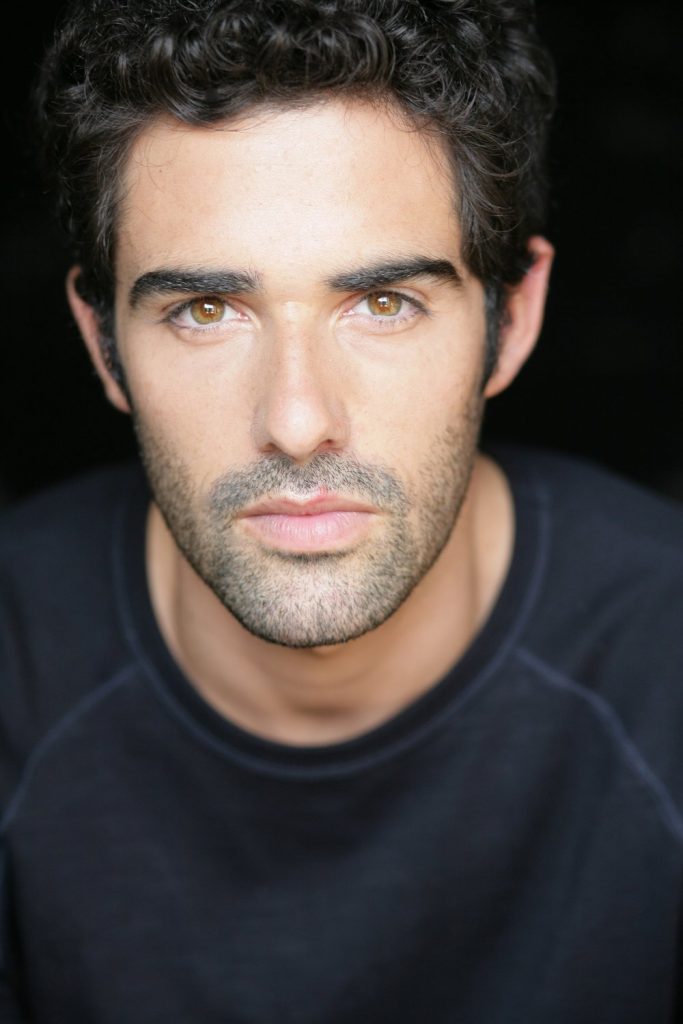 Backgrounds for headshots can be tricky. Commercial headshots should look different than Film/ TV headshots. The backgrounds for commercial headshots should be bright and light. Film/ TV backgrounds should not distract from your face. Avoid black and white as backgrounds.

Ella Patino, The Rock Agency 
I personally LOVE prints, we shoot with them all the time.  Are there patterns that are distracting on camera, and therefore not the best choice for a headshot?  Of course!  BUT, there are also a lot of patterns that can work really well and they can add a bit more texture, personality, and specificity to the overall feel of the shot!

Ian McClaren, headshot photographer
Prints can be busy and distracting. But if it's for a specific look or character, bring it on!  It can only help the shot. Make sure you nail the expression to back it up!

Brian McConkey, headshot photographer
Your shots should represent the basics such as your age range and types of roles you are cast in, but most importantly, they need to represent YOU. Your essence and energy are unique, and more than a picture being "pretty," we need to feel that uniqueness conveyed. I believe this is easier than people often think it is because you already have this part! No one else can be better at the role of you than you can–– so you can't get it wrong.

Janna Giacoppo, headshot photographer
Determine Your "Type"
Some helpful questions to consider before booking your actor headshot session are: what's your type? What products could you sell? Which actors are you most similar to, whose careers you would like to emulate? What films and/ or TV shows would you have liked to be a part of? What specific types of roles are you interested in playing?
Keep in mind that you want to suggest different types of roles and characters you can play without being too specific. make sure you get some variety from a more casual look to a more dressed up look and something in between. Your photographer should be able to help you decide what will work best.

Chris Poppio, headshot photographer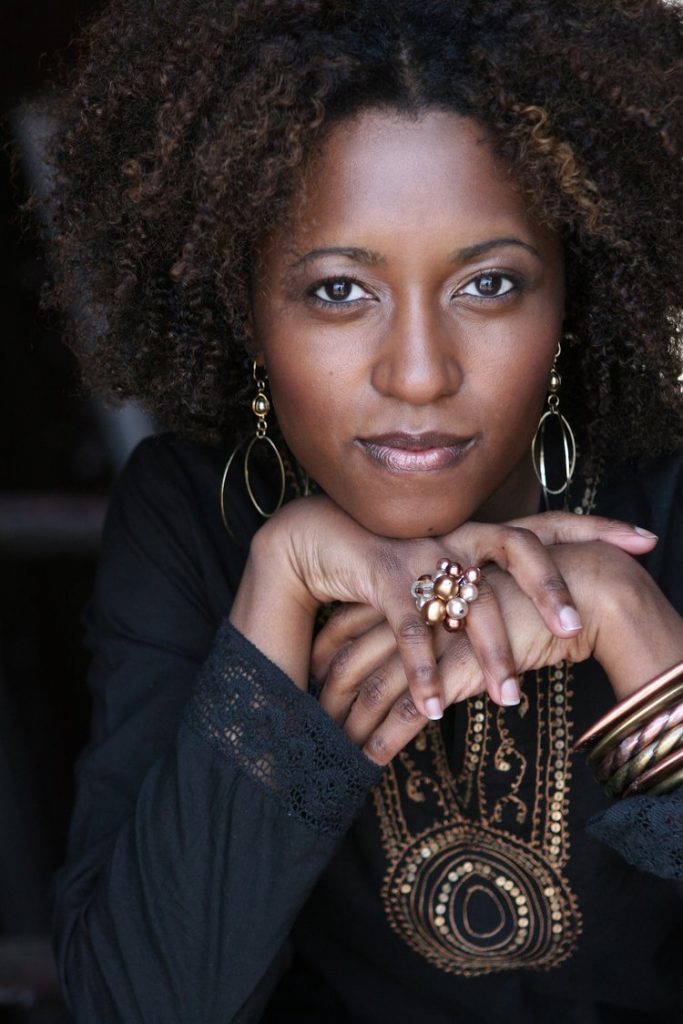 Never forget how much your voice plays a factor in your type. I often tell my clients when we are selecting wardrobe "your headshot should look how you sound." Voice can't be conveyed in a shot but certain choices in wardrobe and makeup can indicate things that will line up (or not) with your voice when you get the audition. All choices should be made based on what something will convey and making sure that it's in alignment with your goals.

Janna Giacoppo, headshot photographer
What characteristics make you unique? What about your work ethic and performance style? And the big one we all dread- what are your professional goals for the next four years? Have you pinpointed what your personal/ professional mission statement? 
[Which] roles do you like to play?  What kind of roles have you been consistently booking recently?  What kind of roles do you want to be called in for?  Thinking about questions like these can help you start to define some ideas for yourself around branding/type.  This is also a great place to reach out to other people in your network for input—agents, managers, fellow actors, etc are all great resources to help gather/organize your ideas around how you want to market yourself!

Ian McClaren, headshot photographer
Trust Your Gut
Headshot day is not the time to experiment with a new look [or] makeup; it's the day to stick to what works, what you are the most comfortable and feel the best in. Bring as much authenticity as possible to every aspect of the session, and above all, trust your gut. Don't let the photographer or makeup artist talk you into doing something that doesn't feel right to you. Always communicate what you want and how you feel- an open dialogue is crucial to a great session. At the end of the day, it is a collaboration between you and your headshot team.

Janna Giacoppo, headshot photographer
Collecting these answers will help you to map out your current "brand" and where you'd like to see yourself in the future. In other words, knowing who you are now and what kind of performer you'd like to be will help to determine how your headshots should represent you for the next few years- at least until you get new ones! 
Of course, this can seem overwhelming to pin down, but asking yourself these questions is imperative to marketing yourself- which is what headshots are all about. Therefore, we recommend researching actors in the field, shows and movies you've been attracted to, and communicating your newfound brand to your headshot photographer, agents, managers, etc. Ultimately, remember that you know you best. You've got this!
In the meantime, feel free to browse our list of favorite headshot photographers HERE for inspiration.