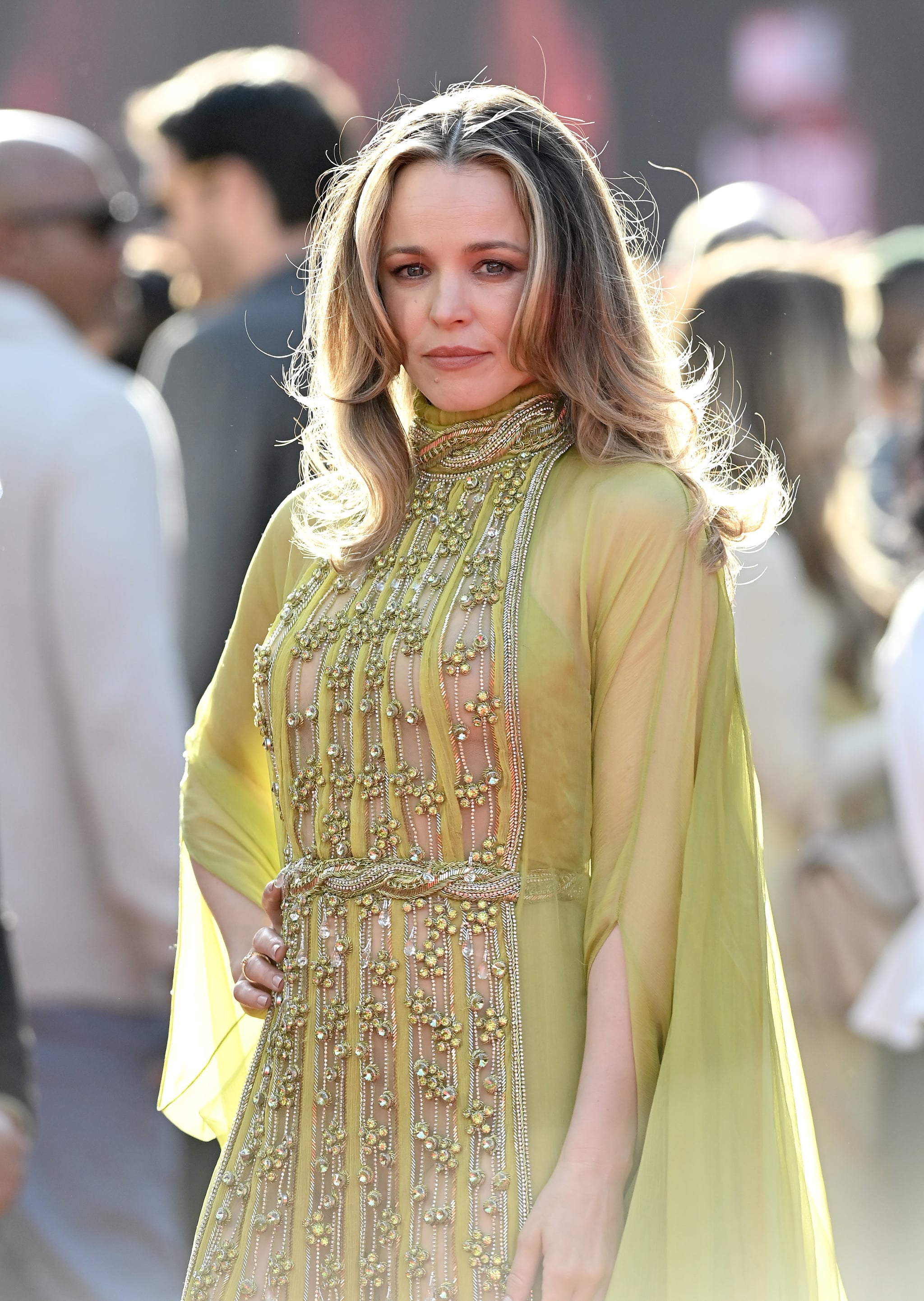 Rachel McAdams plays a mom in "Are You There God? It's Me Margaret," and she has some real life inspiration for her role. McAdams is the mom to two kids, a son and daughter. She and longtime partner Jamie Linden are very private about their lives together, including their two kids — but she has opened up a few times about being a mom.
In 2018, shortly after giving birth to her son, she told the Sunday Times, "It's the greatest thing that's ever happened to me, hands down. [People say] your life is not your own any more. But I had 39 years of me, I was sick of me, I was so happy to put the focus on some other person. I waited a long time [for motherhood]." She went on to allude that waiting a long time meant she was waiting for the right person to have a child with. She also added that she tries to keep her son's life private, even though her life is necessarily so public.
McAdams told the outlet, "I'm having more fun being a mum than I've ever had. Everything about it is interesting and exciting and inspiring to me. Even the tough days — there's something delightful about them."
Ahead of the premiere of "Are You There God? It's Me Margaret," McAdams opened up about how being a mom in real life gave her a new perspective on the classic novel. "It was interesting to have read the book as a mother and approach it from there," she told Entertainment Tonight in March.
Here's what we do know about McAdams's kids.
Rachel McAdams's Son
McAdams welcomed her first child, a boy, in 2018 with her boyfriend Linden. She has never shared any photos of him or even revealed his name.
In early 2020, during the COVID-19 lockdown, she shared that her son had been a bright spot during the unsettling times. "He's so entertaining," she said during the virtual event Heroes of Health: COVID-19 Stream-a-thon. "I thought, 'Would I rather be alone in quarantine or with my family?' There are days, sure, but I would be so bored without him around to make it so fun."
Rachel McAdams's Daughter
Rachel McAdams revealed she was pregnant with her second child in 2020. She has not said when she gave birth, and, like with her son, she has not shared photos or revealed her child's name.
The "Mean Girls" star only confirmed that her second child was a girl during an interview to promote "Doctor Strange and the Multiverse of Madness." Speaking to Access Hollywood about "Are You There God? It's Me Margaret," she said, "I'm excited for my own little girl to see it one day." She added that she had been very nervous to play mothers in films before she was a mother herself, but, now that she has that life experience, she feels more comfortable.
"There were scenes where I couldn't stop crying thinking about my daughter going through these things one day," she added of shooting the film. "How beautiful and strange it is."