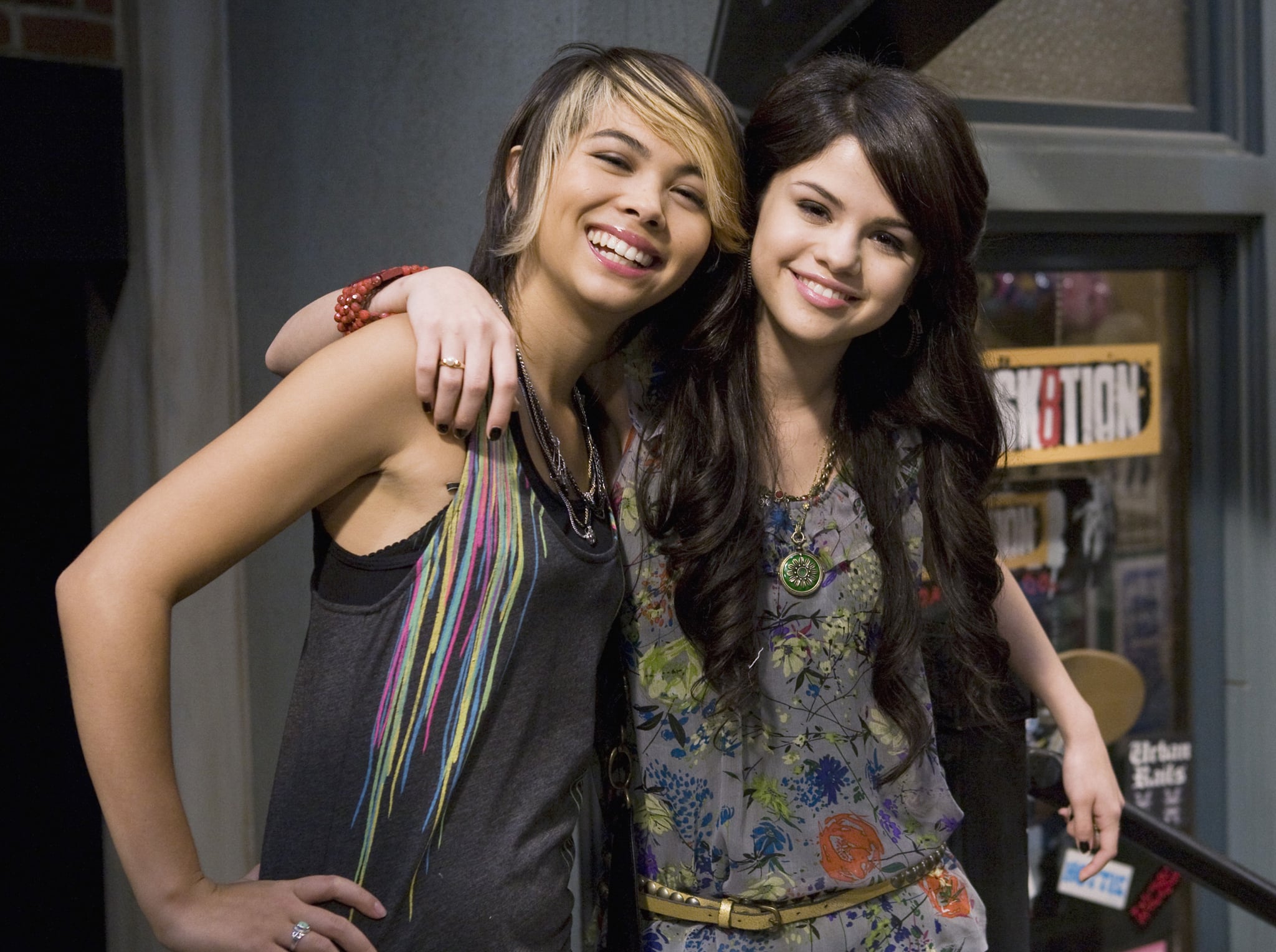 Image Source: Getty / Adam Rose / Disney Channel
More than a decade after the "Wizards of Waverly Place" series finale aired in 2012, showrunner Peter Murrieta validated one of Disney Channel's biggest ships: Alex Russo and Stevie Nichols. Speaking with former "Wizards" stars Jennifer Stone and David DeLuise on the "Wizards of Waverly Pod" on March 27, Murrieta confirmed that Alex, played by Selena Gomez, was bisexual and had romantic feelings for Stevie (played by Hayley Kiyoko).
"It was pretty clear to all of us what that relationship was."
When asked if there was a storyline he would have liked to explore further in the series, Murietta didn't hesitate to reference the obvious flirtations between the characters onscreen. "I wish we could have played more with what was quite obvious to a lot of us: the relationship between Stevie and Alex," he said.
For anyone who needs a refresher on the pair's friendship, Stevie and Alex first met in detention during the show's third season. While Stevie was only in four episodes, her laid-back, rock 'n' roll attitude perfectly complemented Alex's witty, rebellious personality.
Though the nature of their relationship wasn't confirmed onscreen, the chemistry between the duo — affectionately known as Stalex by fans — was enough to signal to viewers at home that Alex and Stevie were more than friends. "It was pretty clear to all of us what that relationship was, and that would have been fun [to explore]. That would have been really fun," Murietta said. Stevie and Alex parted ways, however, without so much as holding hands, and later in the series, Alex entered a steady relationship with werewolf Mason Greyback.
"I wished we could have played more with what was quite obvious to a lot of us," Murrieta added. "We weren't able to at that time, but it was pretty clear to all of us what that relationship was." At the time that "Wizards" was airing, however, the likelihood of seeing Alex admit her feelings for another girl was slim. "At that time, it wasn't a thing," Murietta said. "We got as close as we could. It was pretty close." Disney Channel did not immediately respond to POPSUGAR's request for comment on creative differences between the writers and the network behind the scenes.
In the decade since the show came to a close, Disney Channel has increasingly featured LGBTQ+ characters on TV. Most notably, the network has showcased queer characters and same-sex relationships in shows including "Good Luck Charlie" and "Andi Mack."
In addition to sweeping Alex's sexuality under the rug, Murietta said Disney Channel was particular about several plot points throughout the series. Most notably, Murietta — who was also a writer and executive producer for the show — originally intended for Alex to win the wizard competition and give up her title as family wizard in favor of marrying a mortal, just like her dad had for her mom. Murietta claims Disney Channel, however, vetoed the idea in favor of the conclusion we see on screen: Alex taking home the title of Family Wizard under a technicality.
Though we were never able to see what life would have been like for Alex if the network had been more open to queer representation onscreen, it's nice to know that, in the end, everything between her and Stevie was as it seemed.
Listen to Murietta's full interview on the "Wizards of Waverly Pod" ahead.