Warning: SPOILERS ahead for Yellowjackets season 2, episode 2,"Edible Complex."Yellowjackets stars Jasmin Savoy Brown and Sophie Nélisse have opened up about what their teammate tasted like in the latest episode. Season 2, episode 2, "Edible Complex," sees the girls stuck in the forest, where they decide to burn Jackie's body following the revelation that Shauna (Nélisse) has been talking with it for months. As Jackie's body is cooking on the fire, though, the girls, including Taissa (Brown), give in to their winter hunger and begin feasting on her corpse.
Speaking with Variety, Brown and Nélisse talk about what it was like to eat Jackie at the end of Yellowjackets season 2, episode 2. Brown described the experience of eating jackfruit as a stand-in for human flesh, with Nélisse commenting on how difficult it was for the rice paper also involved to register in her mind. Check out what Brown and Nélisse had to say below:
Brown: "I think I threw my script! I kind of saw it coming, but not that way. I had a feeling we were gonna eat Jackie, because I thought it was logical. If I was them, I would have suggested it, to be honest. It's winter and they're dying! You do what you've got to do to survive. This show has though, I think, warped our brains. We'll be on set like, 'Well, what would you do?' We're all like, 'Eat the person.' We've just been in the environment for too long…. It smelled so bad. I don't know if that was the bad smell, or if it was the dummy that everything was stuffed into. Something smelled nasty."

Nélisse: "It was just so hard to disassociate, because we'd walk on set and the fake corpse was laid out. We were all taken aback, because there was something so disgusting about the whole thing."
Cannibalism Marks A Turning Point In Yellowjackets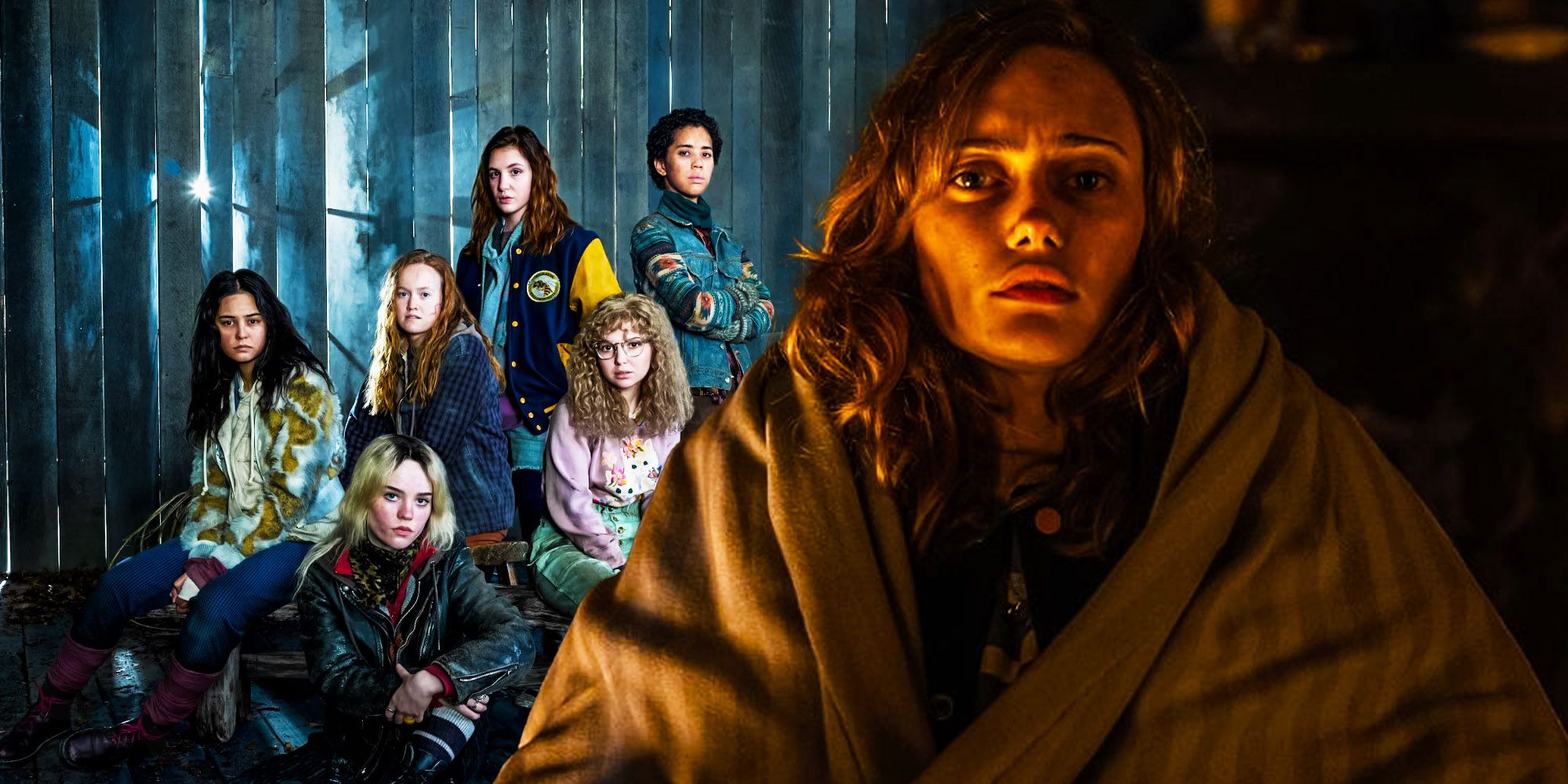 Brown and Nélisse's description of how gross it was to finally engage in cannibalism in Yellowjackets shows how much of a turning point season 2, episode 2 is for the series. Yellowjackets season 1 continually teased the idea of the teammates eating one another in the woods, but the timeline was still too early for them to resort to such desperation. However, season 2, episode 1, "Friends, Romans, Countrymen," ended with Shauna eating Jackie's ear, indicating more cannibalism was right around the corner.
With Jackie having been cannibalized by Yellowjackets team members, the series is setting up the dark turn of events that have already been hinted at since season 1. Young Lottie is already on track to become the Antler Queen seen in season 1, episode 1, "Pilot," meaning she'll soon be leading a group that intends to hunt down and kill the others for food. Coach Ben also refused to eat Jackie's body, signaling a possible rift in the group's future.
The terrifying notion of the team eating Jackie highlights how much Yellowjackets is planning to lean into the horror elements of its story moving forward. It's possible that, as major events continue to transpire in the young and adult timelines, more parallels will be drawn between them going forward. While the team in the forest has been able to stay together for this long, their eating Jackie means Yellowjackets will soon show the tight-knit group splitting apart.
Source: Variety